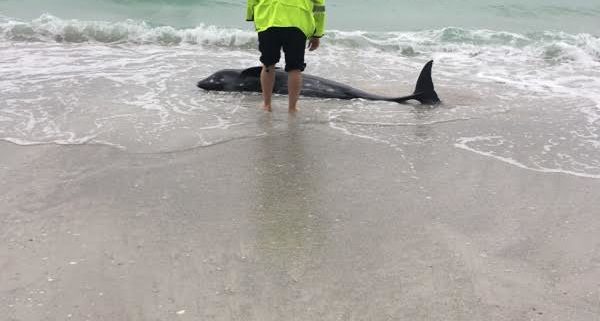 At approximately 7:50 am Sunday, June 4, 2017, Treasure Island Police Officers assisted Clearwater Marine Aquarium with rescuing a young whale beached in the 8400 block of Treasure Island beach.  The exact species of whale is unknown at this time.  The whale was approx. 7 ft in length with an estimated weight of 400 lbs.  It is also unknown at this time what condition the whale is in. 
Volunteers from the Clearwater Marine Aquarium have taken the whale to Sea World in Orlando, FL. for further assessment.  Sgt. Aaron DeShay of the Treasure Island Police Department held the whale upright in the shoreline to ease its ability to breath at the request of the Aquarium staff until further help arrived.  Officer Liz Myrand also assisted volunteers with keeping track of breaths from the whale to assist with monitoring its progression.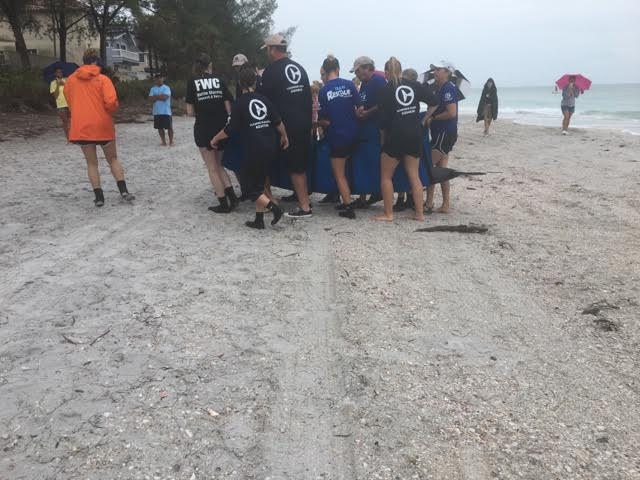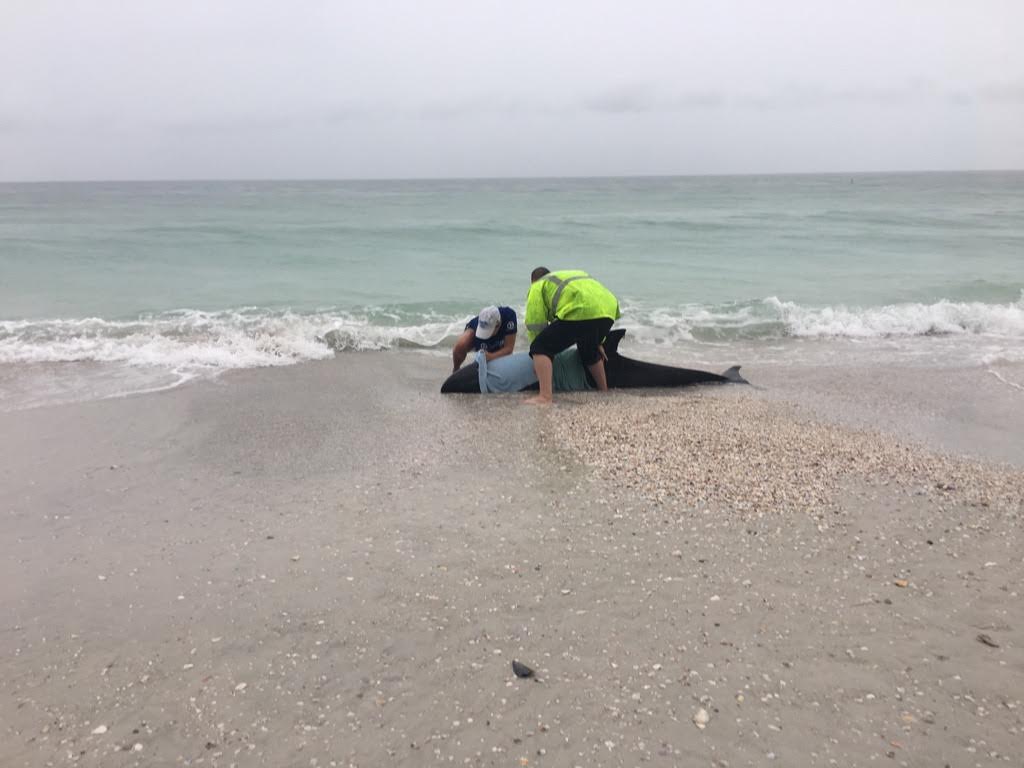 A small pod of similar whales were observed circling the area approximately 200 yards off shore.  As whales are social mammals,  it is likely they were searching for their lost pod member.  This was a great team effort by several agencies.  We are hopeful for a full recovery and its safe return to the Gulf waters.
Jeff Jensen Public Information Officer for the City of Treasure Island, Florida
http://paradisenewsfl.info/wp-content/uploads/2017/06/ti-whale-rescue.jpg
800
600
paradisenewsfl@gmail.com
http://paradisenewsfl.info/wp-content/uploads/2016/10/pn-red-web-header.jpg
paradisenewsfl@gmail.com
2017-06-07 20:40:23
2017-06-07 23:11:39
Whale Rescue on Treasure Island