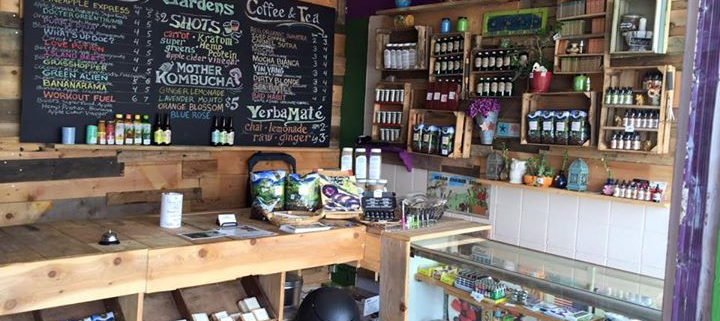 Madeira Beach Tidbits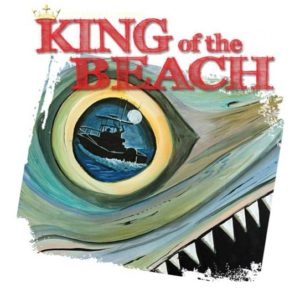 Richard Fabrizi and his crew, Team Wise Guys won the 23rd Annual Spring King of the Beach with a record-breaking 63 lb. king fish. There were 608 teams that entered the event and 243 fish were brought back to the scales to see who would be crowned King and win $50,000. Richard Fabrizi and his crew, Team Wise Guys, were 2nd in line to weigh-in.  They held the lead all night with a tournament record-breaking 62.95 lb. Kingfish.  His team also took the top Total Weight and their total winnings are $79, 908 … or $1,269.39 a pound for the winning fish! 
St. Pete Beach Tidbits
St. Pete Beach City Commission voted in April to withdraw their CRA application and address some of the county's issues before reapplying in October. Admittedly, Mayor Lowe was asking for a lot, including funding for the city's new library, but county commissioners objected to the very idea of a CRA on a 'flood prone' barrier island, and suggested Mayor Lowe solve her city's problems by raising fees and taxes, (which they feel are too low compared to millage rates paid in other parts of the county) amongst other recommendations. 
The County has already approved using CRA funds for flood prone areas of Gulfport and for the St. Petersburg Pier. How about the needy older beach communities, the proverbial goose that continues to lay golden eggs in spite of the condition of its nest? The county does not seem to understand that the taxes paid based on the beach's land values and insurance costs in the high risk zones already makes living here almost cost prohibitive. Think of the families who bought their homes 20-30 years ago and retirees who have been here even longer. Some of our beach communities are old and tired. Many of the structures built at grade will have to be raised and rebuilt to FEMA minimum flood elevation specs in coming years. That is what the county wants to have happen, so to encourage newcomer prospects to see the area as alive and progressive, it seems to make sense for the county to share incremental tax revenue for infrastructure improvements that will improve the tourism experience as well as life on the islands. Examples are a sewer system that works and keeps rainwater out, wider sidewalks, safer bike lanes and elimination of overhead wires. 
The residents have sacrificed for ten years to defend the city's right to have its major resorts redevelop their older structures a bit taller in recognition of increased land values. The taxpayers were charged $2 million for legal fees, fighting for a comprehensive plan that included a CRA. They expected the CRA would help them replace some of the funds the city used on lawyers instead of infrastructure. The residents will also be the ones who are most inconvenienced with the noise and congestion during construction of new hotels and their parking structures.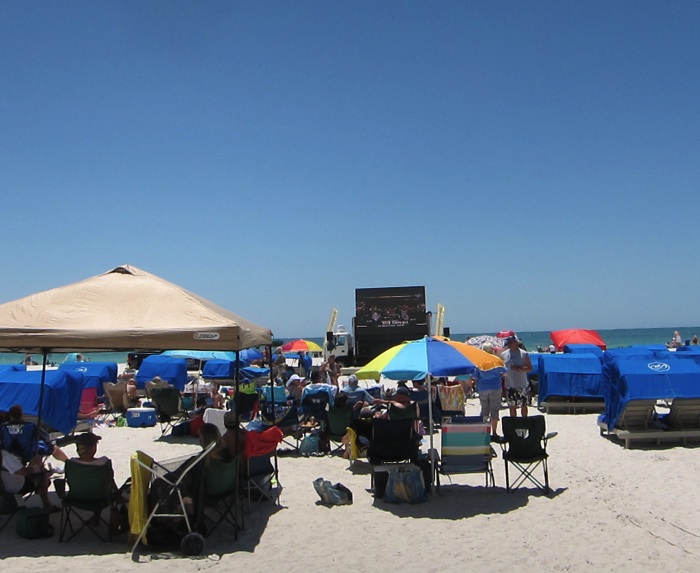 TradeWinds Island Resorts, the Official Beach Resort of the Tampa Bay Rays, are inviting baseball fans to head out to the Guy Harvey Outpost in St. Pete Beach for fun-filled, family-friendly  'away' game watching parties. Beginning at noon, $10 parking will be available at the Guy Harvey Outpost.
Sundays: 
June 5 – 2:10 pm – vs. Minnesota Twins
July 10 – 1:35 pm – vs. Boston Red Sox
August 14 – 1:05 pm – vs. New York Yankees
September 9 – 7:05 pm – vs. New York Yankees
October 2 – 3:05 pm – vs. Texas Rangers
For info, special room rates & discounts visit www.JustLetGo.com/Rays or call (727) 367-6461.
St. Petersburg Tidbits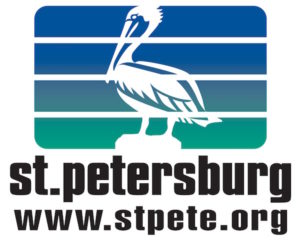 On May 3, 2016, Sketch and Sip opened its doors at 1010 Central in the EDGE District. Offering step-by-step instructional painting classes, Sketch and Sip has been in business near Brandon for 7 years. Owner Patty Sisco says.  "Our mission is to spread art throughout the community, so we are excited to join an already vibrant art community and contribute to the district and area, as a whole." Sketch and Sip's Brandon area studio accommodates 40 people per class and frequently sells out. Its new space in the EDGE will fit twice that number of guests. With Pinots Palette at 1572 Central Ave., Painting with a Twist at 2527 Central Ave., and Grand Central Stained Glass, 2401 Central Ave., there are quite a few after work art classes being offered just west of downtown.
The Coliseum ballroom opens its oak dance floor for everything from ballroom dancing to corporate functions. Built in 1924 & purchased by the city in 1989, the historic Coliseum has undergone extensive renovations, making it one of the Tampa Bay area's most unique multi-use  facilities. The Coliseum is located in downtown St. Petersburg in the local historic district. Over 800 parking spaces are within convenient  walking distance. The architecture and ambiance the Coliseum provides makes the facility flexible and an exciting place to host your next event. Groups up to 1,800 can ;be accommodated. 2016 Holiday Parties are booking now! Visit the Coliseum online or call the booking office at 727-892-5202.
The Thrillist recently acclaimed St. Petersburg as one of the Best US Cities to Spend a Weekend. The group examined 300+ American cities, with populations over 90,000, in terms of food, culture, museums, outdoor activities, transportation, and many other indicators, to develop a list of the top 25 must-visit destinations. "St. Petersburg is quickly becoming the East Coast's answer to San Diego: a place once known for its impeccable beaches that's now the cool, smaller city with great beer, innovative food, and far fewer people to share it with than its larger neighbors," writes Matt Meltzer.  Other major cities on the list include New York City, San Francisco, Seattle, Portland, Philadelphia and Chicago.
Residents of the Skyway Marina District will soon be enjoying a brand new Publix. The existing store in Baypointe Plaza, 5295 34th St. South, is being replaced. A new 55,000 SF model, one of the grocer's largest, will include a pharmacy and is expected to open by the end of the year. Meanwhile the Publix store around the corner on 54th Ave. S. at 31st St. is extra busy.
The city is rolling out 10 new South St. Petersburg Community Redevelop- ment Area (CRA) TIF Programs that will fund investment in the South St. Petersburg CRA. The TIF programs, which City Council approved in Feb., are direct incentives to the community and will be launched in May upon receipt of Pinellas Co.'s TIF contribution.
Starting this month, All Children's Hospital Johns Hopkins Medicine becomes Johns Hopkins All Children's Hospital. The name change reflects the hospital's focus on research and innovation, while highlighting its affiliation with the internationally renowned Johns Hopkins Health System.  In 2011, All Children's became the first U.S. hospital outside of Baltimore/Washington, D.C. region to join Johns Hopkins Medicine. Five years later, the hospital started a new medical residency program, increased operating revenue and began construction of an $85 million research and education facility.
Inside Sales Solutions relocated from New York City to establish their national headquarters in the Innovation District of St. Petersburg. The company, which provides technology firms with personalized sales consulting, training, recruitment and lead generation services, works with well-established brands such as HP and IBM, as well as next generation business-to-business technology companies. Inside Sales Solutions considered Austin, Atlanta, and Kansas City before deciding that St. Petersburg would ultimately be the best fit.Snee, principal at Inside Sales Solutions said "Pinellas is a thriving coastal community with the energetic workforce we hope to attract. Being a stone's throw from the University of South Florida, St. Petersburg will be a boom to our recruiting efforts."
The offices of Clear Labs, known simply as The Lab, are located in an 1,800 SF historic loft space in the Grand Central District at 2529 Central Ave. Clear Labs, is a hybrid co-working space and advertising agency.
Treasure Island Tidbits
Across from Treasure Island City Hall at 127 108th Ave., there is a new healthy juice bar called Organic Gardens offering coffees, teas, and healthy shots. Jason Jansson says his new place is a not-for-profit 501C3 offering Herbal Teas, herbal pain relief, garden supplies, healthy snacks and natural remedies, with all profits going to homeless veterans of Pinellas County.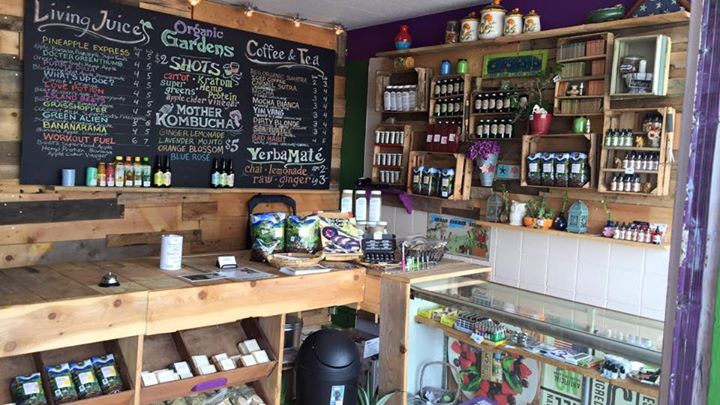 One block south there is a new management team at what used to be known as the Treasure Island Tap House and a few other names over the past few years. The new name is "Captain Bill's Beach Kitchen" and the elderly gentleman we've seen hanging around bares a strong resemblance to "Crabby" Bill, John Louder & Debi Faust (whose family owns the Undertow) have teamed up in an effort to make the place due south of the clock tower a culinary and financial success for the first time in years. Next door, ReMax Metro Real Estate had a good year. Agents like Shawn Byrne and Jimmy Brylinke, (pictured  below with broker Lou Gotto), who won a ReMax Chairman's Award for doubling their team's sales volume between 2014 and 2015, contributed to the firm's success.
Treasure Islettes Tidbits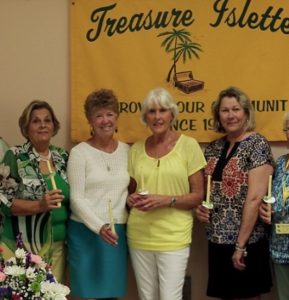 Treasure Islettes elected a New Board for 2016-2017 and the new Board includes Ms. Mary Cox, President; Ms. Shesta Kirkland, Vice president; Ms. Toni Hawkings, Treasurer; and Ms. Suzanne Schiltz, Secretary. Mayor Bob Minning of Treasure Island installed the newly elected Treasure Islettes Board on April 25, 2016. The evening was also held in appreciation of all Islettes members who have worked countless hours during the past year to help the community. (Picture at right (left to right): Toni Hawkins, Suzanne Schiltz, Mary Cox and Shesta Kirkland)
The Treasure Islettes, the women's club of Treasure Island, presented the city with a check for $5,000.00, to be used for the planting of colorful annuals around major points in the city. President Mary Cox; Beautification Chairman Millie Fant and Treasurer Toni Hawkins made the presentation to Mayor Bob Minning on May 5 th at the City Hall. At the same time, Millie Fant announced another major beautification project by the Islettes namely the installation of tiny white lights along the Causeway, from Gulf Boulevard to the west bridge. The money was raised through several projects which included a yearly spring fashion show, in cooperation with Macy's, and a fall luncheon and bazaar.
Community service is the cornerstone of the Islettes with the vision of making Treasure Island a safe, lovely town that both residents and visitors will enjoy. Founded in 1955, the Islette's fundraising efforts and hours of volunteer service over the years have supported the city not only in beautification but in all areas, including buying much needed equipment for the Fire and Police Departments. In addition, the Islettes' award scholarships, support numerous charitable organizations, and adopt deserving families during the holiday season. Working together, the 130 members have built lasting friendships while helping others. They are proud of their "small town" sense of community where neighbors know neighbors and take an active part in enhancing the city. (Pictured at left (L to R): Millie Fant, Toni Hawkins, Mary Cox and Mayor Bob Minning)
The Treasure Islettes meet on the fourth Monday evening of each month from September to May at the Treasure Island Community Center. The club is open to women who have an interest in the betterment of Treasure Island. More information about membership can be obtained by calling Vice President Shesta Kirkland at 727-350-5682.
Treasure Islettes hosts weekly Bingos on Thursday nights. Early bird games begin at 6:45 pm and regular games at 7:45 pm. Great snack bar, free coffee and cash prizes. The games are held at the Treasure Island Community Center Park/Gulf Boulevard at 106 th Avenue (behind Walgreens). For more information about the Bingo games please contact, Linda Hepp at 727-270- 3178.
The Treasure Islettes was founded in 1955 to support community through volunteer service, beautification projects, scholarships and donations to the City and Fire Department. The Treasure Islettes meet on the fourth Monday evening of each month from September to May at the Treasure Island Community Center. The club is open to women who have an interest in the betterment of Treasure Island. More information about membership can be obtained by calling Vice President Shesta Kirkland at 727-350- 5682 or email: ssk53168@aol.com.
http://paradisenewsfl.info/wp-content/uploads/2016/08/organic-gardens.jpeg
405
720
paradisenewsfl@gmail.com
http://paradisenewsfl.info/wp-content/uploads/2016/10/pn-red-web-header.jpg
paradisenewsfl@gmail.com
2016-08-30 22:17:10
2016-08-30 22:17:10
Tidbits May 2016