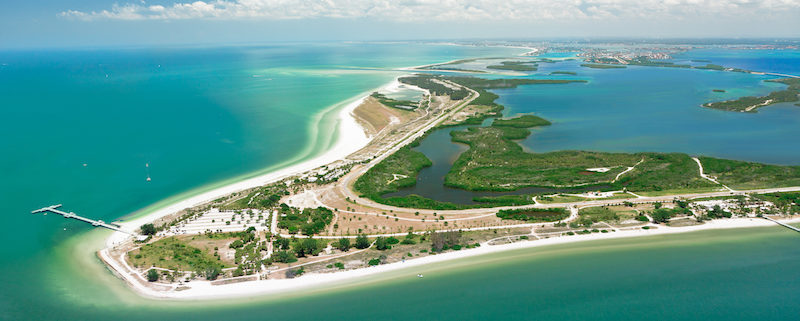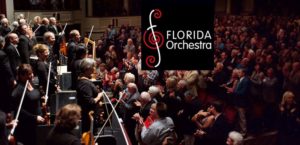 Win Free Tickets:
We're giving away two free Florida Symphony Orchestra tickets Sign up for Paradise News weekly e-newsletter by April 30th and if you'll be automatically entered to win two free tickets for their "The American Songbook" performance, May 13th – 8 pm at the Mahaffey Theater. The drawing is May 1 and the winner will be notified by email and tickets mailed to them. Stay In Touch: Bookmark our website http://paradisenewsfl.info/
Like us on Facebook  https://www.facebook.com/ParadiseNews/
Follow us on https://twitter.com/paradisenewsfl
SPORTS FANS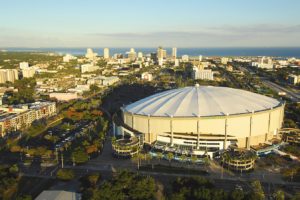 Go Rays!
Check what's new at the Trop, Rays' compassionate community programs and our story on best sports bars for watching baseball.
Rowdies Go Wild:
Hoping for big wins against Toronto FCII April 1 and Ottawa Fury FC – April 8… The Tampa Bay Rowdies bid to make the jump to Major League Soccer will be up for a May 2 vote on the team's plans to expand their home field; residents can weigh in on whether the city could negotiate up to a 25-year lease with the team.…The Tampa Bay Rowdies are extending their brand to the Tampa Bay United Soccer Club, a youth soccer group, as the team works to become the next expansion team for Major League Soccer.
KINDNESS NEWS 
Food Bank:
Religious Community Services, Inc. (RCS) and RCS Food Bank invite all area bikers to "go all in to fight hunger" on Saturday, April 22, 2017 for the 1st Annual RCS Food Bank Poker Run. All proceeds will benefit the RCS Food Bank, the largest provider of emergency food in Pinellas County.
April 28th Kindness Day:
International Pay It Forward Day now has a Tampa Bay presence, thanks to local small business owner, Denise Seaman, and her team at Home Care Now.
For the first time in our local history, several neighboring cities will band together to sign proclamations for this special holiday based on the kindness of strangers. Multiple Mayors are making official proclamations and inspiring their families, friends and neighbors to get involved. Armed with Pay it Forward bracelets, her team is spreading the word throughout Pinellas, Pasco and Hillsborough counties and engaging others to do the same specifically for senior citizens they encounter.
When a good deed is acknowledged, the bracelet is given to the recipient to 'pay it forward' to someone else and keep the chain of good deeds going.No Hungry Families: The Kind Mouse, whose mission is to "assist families in transition  and their chronically hungry children," now operates out of a multi-roomed location in St. Petersburg. Labeled bins of canned food, cereal, oatmeal and boxed food like macaroni and cheese are neatly organized on shelves from floor to ceiling, and there are plans to start a garden this spring to supply fresh vegetables.
BIZ NEWS 
Fin Financials:
Shark-related dives in Florida generated more than $221 million in direct revenue and fueled over 3,700 jobs last year, according to a report released Tuesday by Oceana, the international ocean conservation organization
Jobs Downturn? The Florida Chamber of Commerce forecasts that Florida will create 190,000 new jobs in 2017, down from the 244,400 jobs created last year. Job creation in Florida peaked in April 2016.
AROUND THE BEACHES 
Fort De Soto Park was featured as one of the United States' 10 Best Pet Friendly Beaches.
Market Time:
The Mid-Week Madeira Beach Open Air Market (Wed. 9 am – 2pm).
Indian Shores Sunday Morning Market (9 am – 1 pm) run weekly through May 2017.  Treasure Island Friday Morning Market: Through April 9, am – 2 pm.  TI Community Center Park, 104th Ave. and Park Place.
CLEARWATER/CLEARWATER BEACH 
You Dine, We Donate:
The Wyndham Grand Clearwater Beach's Ocean Hai restaurant will be supporting local non-profit organizations with its new You Dine, We Donate program giving all net proceeds from food and non-alcoholic beverage purchases by diners seated at Table #31 to a different local charity selected each month. Guests who wish to participate in Ocean Hai's You Dine, We Donate program may book a reservation at Ocean Hai's Table #31. The program will support the following charities in 2017:
April: Autism Awareness Month – Tampa Bay Chapter;
May: Troop Rewards; ·
June: Pinellas Co. Lifeguards;
July: Clwtr Marine Aquarium; August: Pinellas Co. Schools;
Sept.: Eckerd Kids;
Oct.: Hooked on Hope;
Nov.: Clearwater for Youth; Dec.: Arts for Life. http://www.wyndhamgrandclearwater.com/dining/ocean-hai
INDIAN SHORES/INDIAN ROCKS BEACH 
IRB Election Results:
Nearly 1,900 people voted in the March 14 Indian Rocks Beach municipal election and they chose incumbent Phil Hanna and civic leader Phil Wrobel to represent them on the City Commission and were sworn in (March).
Indian Shores/ Duke Energy Work: Lane closures on the east side of Gulf Blvd. should be expected as Duke Energy will be installing underground cable and conduit from the intersection at Park Blvd. and Gulf Dr. to the Mini-Substation approximately 2,500 feet south of that intersection.
MADEIRA BEACH 
Fly Me To The Moon: Engel & Völkers has expanded its service portfolio to include the brokerage of business aircraft and private jets worldwide. The new division, Engel & Völkers Aviation, will specialize in aircraft sales and charter and will serve as the company's fourth business division, joining Engel & Völkers residential  real estate, Engel & Völkers commercial real estate and Engel & Völkers Yachting.
PINELLAS COUNTY  
A Man For All Seasons:
Thanks to Pinellas Commissioner John Morroni who  announced he will not seek re-election in 2018 after 25 years of service.
Penny for Pinellas Online Survey:
Citizens, tell us officials your priorities for the Penny for Pinellas 1-percent sales tax through the Pinellas County online survey through April 16.  www.pinellascounty.org/openpinellas
In Pinellas County We Trust:
Nine out of 10 Pinellas County residents say they have trust and confidence in their local government, a number which far surpasses the national average (71%) for trust in government. This and other insights are the result of Pinellas County  government's 2017 Citizen Values Survey, which was recently conducted as part of  the County's ongoing efforts to engage the public and obtain feedback to guide future services. "Our residents continue to recommend Pinellas County as a place to live, work, raise children and retire, and that speaks volumes about the things we are doing to serve the public every day," said Pinellas County Administrator Mark S. Woodard.
Pinellas Citizen University (PCU) Starts April 13:
Pinellas County residents can experience an up-close and behind-the-scenes look at the first-class services provided by their county government at PCU. Registration is now open for the 6-week course scheduled for Weds./Thurs.  evenings from April 13 through May 17, with a bonus Saturday class on May 20. Classes usually meet from 5:30 to 8:30 p.m. Upon completion, each graduate receives a diploma signed by the Pinellas County Board of County Commissioners and a class picture to commemorate the event. FYI: 727- 464-4600. www.pinellascounty.org/citizenu
Animal Welfare Report Released:
Pinellas County Animal Services, SPCA Tampa Bay, Humane Society of Pinellas, Pet Pal Animal Shelter and Friends of Strays will release the 2017 Pinellas County Animal Report this week, which provides trends related to Pinellas County's pets. The organizations provided an update on an initiative put in place last year that aims to reunite more lost pets with their owners.
Water System Maintenance in April:
The method of water treatment for Pinellas County and its wholesale customers will be temporarily modified thru April 24. The first of two short-term changes from chloramine to chlorine disinfection in 2017 is a routine maintenance measure designed to optimize water quality and will benefit Pinellas County Utilities water customers, as well as customers in the cities of Clearwater, Pinellas Park and Safety Harbor. www.pinellascounty.org/utilities
Watering Restrictions Begin April 1:
Seasonal reclaimed watering restrictions in place between April 1 and June 30 during traditional dry season as well as year-round conservation measures allowing irrigation using potable, well, lake or pond water two days per week on assigned days based on house address.  South County reclaimed watering restrictions apply to Pinellas County Utilities-supplied reclaimed water customers located south of  Ulmerton Road and are based on house numbers.  www.pinellascounty.org/utilities/water-restrict.htm
Addresses ending in an even number (0, 2, 4, 6 or 8) water Tue., Thur. &  or Saturday
Addresses ending in an odd number (1, 3, 5, 7 or 9) water on Wed., Fri. & or Sun.
Addresses with mixed or no addresses, such as common areas associated with a residential subdivision may water on Wed., Fri.& or Sunday
Irrigation prohibited between 10 am – 4 pm daily & on Monday
Stormwater Developer
Guidance: In a continuous effort to practice superior environmental stewardship and foster continual economic growth and vitality, the Pinellas County Board of County Commissioners approved the Pinellas County Stormwater Manual. The ordinance goes in effect on April 1; the manual provides guidance for designing sites and infrastructure using newly adopted criteria and best management practices (BMPs) for water quality and flood protection. Pinellas County is offering a workshop May 3, 8:30 am – 4 pm @ Magnolia Room of Pinellas County Extension (12520 Ulmerton Road, Largo).
PINELLAS PARK 
Pepper Fest April 8-9: Turn up the heat with music, sauce tasting, jalapeno-eating contest and more. England Brothers Bandshell Park, 5010 81st St.; www.pinellaspepperfest.com
Arts Fans:
Art Walk is the 4th Saturday of every month at Pinellas Park Arts Village,  5600 Park Blvd.  http://bit.ly/2eaHNi6
ST.PETE BEACH
Happy 60th Bday:
The year-long celebration continues May 6 with a salute to veterans 70's style @Horan Park 11 am – 5 pm in partnership with the Veterans of South Pinellas. On July 9, enjoy a champagne brunch at the Don Cesar Hotel and Oct. 6, you can rock your way through the 90's at the kick-off concert for the Friday night October concert series in Horan Park 7- 9 pm. On Dec. 1, the birthday culminates with the annual tree lighting/ boat parade viewing party in Horan Park 6-8 pm. FYI: Jennifer @ 727.363.9274; rddirector@stpetebeach.org
Register For Summer Camp:
Sign up at St. Pete Beach Community Center, 7701 Boca Ciega Drive, for full and half day summer camps for kids who have completed K-6th grades, from swimming to specialty camps (robotics, archery). FYI: www.spbrec.com  727-363-9245.
Pass-a-Grille Merchants thrive in Spite of Road Construction:
Please continue to keep the Boutiques, Gift Shops, Churches, thrift shops and restaurants of Pass-a-Grille in mind as construction of Pass-a-Grille Way continues. They will need support of all us locals over the off-season to continue to thrive. When the road is finally finished, it will be Paradise again.
Upham Beach Rock Groin Installation Begins This Spring:
The project will remove the yellow bags from the 5 locations cur- rently on the beach and replace them with 4 new rock T-Groins. The project will be man- aged by Pinellas County and the awarded contractor has indicated that they intend to begin work on June 1st and complete work ahead of schedule as early as the end of November 2017. The rock is being barged in and will be delivered from the beach side and not over the roads.
Don CeSar Price Tag Revealed:
A massive hotel real estate investment trust paid more than $200 million to acquire the Don CeSar St. Pete Beach and its sister property. A corporate entity tied to Bethesda, Maryland-based Host Hotels & Resorts (NYSE: HST) paid $214 million for the 277-room Don CeSar and the 70-room Beach House Suites by Don CeSar, according to a late February regulatory filing.
DOWNTOWN ST. PETERSBURG: 
Dining & Drinking:
Il Ritorno doubling its downtown space…The Galley is the newest hip hang-out, nautical décor and yummy chow…Need a work space downtown? Check out The Station House where you can conduct a meeting, event and be an innovator…City Bistro took over Central Perks Café…Flute (bubbly, caviar) will open this spring on Beach Dr…Both the NY Times and Orlando Magazine featured downtown St. Pete, praising its vibrant arts & live/work/play neighborhoods.
Are You A Journalist?
The Poynter Institute invites Tampa Bay high school students for a week-long prestigious summer program June 12-16. Application deadline May5; www.poynter.org/highschool
New @ Vinoy:
Paul's Landing, the new restaurant under construction at the Vinoy Renaissance St. Petersburg Resort & Golf Club is slated for completion late 2017.
The 200-seat restaurant, which is part of a multi-phase renovation underway at the Vinoy, will be built on the property's esplanade — the upper deck above the pool area — which overlooks the marina & St. Petersburg skyline. The restaurant will take up about half of the esplanade space; the other half will remain event space.
The Longest Table Benefits WUSF Public Media April 6:
This glorious al fresco food feast located on Bayshore Drive NE from the Museum of Fine Arts to the Vinoy starts at 5:30. Ticket prices depend on the restaurant you choose with options ranging from Mattison's to 400 Beach. http://www.wusf.usf.edu/wordpress/longest/restaurants/
FYI Tickets: 800-661-0823  Sponsorships: alissa7@wusf.org
New Business District:
Businesses surrounding Williams Park in downtown St. Petersburg have come together to create an official business district to better brand the area and attract  economic activity & development. The 15-block area extends from Sixth Avenue North to Baum Avenue in between Central Avenue and First Avenue North and from Fifth Street to Second Street anchored by the Museum of the American Arts and Crafts Movement when it opens.
St. Petersburg Preservation Guided Walking Tours www.stpetepreservation.org, 727-463-4612.
ST. PETERSBURG
April 28, 8-10 am-Tampa Bay Regional Planning Council's Future of the Region Awards Breakfast:
This program highlights projects and programs that exemplify regionalism, and recognizes outstanding achievements and contributions that benefit the regional community. FYI: brian@tbrpc.org  727-570-5151 x10  Hilton Carillon Park Hotel, 950 Lake Carillon Dr.
May 2nd Special Election:
The Pinellas County Supervisor of Elections mailed 67,222 ballots March 28 to domestic voters residing in the City of St. Petersburg for the May 2.
St. Petersburg Special Election Referendum. To request a mail ballot, visit www.VotePinellas.com  call 727-464-VOTE (8683) or email MailBallot@VotePinellas.com The deadline to request a ballot to be mailed is 5 pm @April 26.
EDC Appoints New Vice-Chair:
The Board of Directors of the St. Petersburg Area Economic Development Corporation (EDC) appointed David R. Punzak, Shareholder with Carlton Fields, as the organization's Vice Chair. Following his term as Vice Chair, Punzak will assume the position of Chairman in 2018.
SOUTH PASADENA 
Spring News:
Gigi Esposito and David Magenheimer were sworn in to serve on the Commission. Free outdoor concert by the South Pasadena Comm. Band May 18 7:30 pm @ Galatea Garden Band Shell 7015 Sunset Drive South. For more news, http://mysouthpasadena.com/Spring
SKYWAY MARINA DISTRICT 
People-Safe Roads:
A committee aimed at making roads friendly for pedestrians and cyclists adds mobility transit planning in Tampa Bay lacks. The committee was given the green light to spend up to $1 million to widen sidewalks in the Skyway Marina District.
The Getaway x 2:
The Skyway Marina District team has accomplished the unimaginable a $2.2M waterfront restaurant to the list of accomplishments that has taken place this year. The Getaway restaurant, that is located up on Gandy will be opening a second location in Maximo Marina. The Getaway will be opening in the 4,000 square foot building on the south side of the marina that once housed a MarineMax sales office.  It will include a large patio as well as a waterfront, dockside bar. While plans are still in flux, the seating capacity should be between 250 and 300.
TAMPA BAY / TIA UPDATE
TIA was named Best Airport in North America in the 15 million to 25 million passengers per year category, as part of the Airport Service Quality awards conducted by Airports Council International, the international trade group representing airports…Tech On The Go, Potbelly Sandwich shop and "The Eatery"  launched featuring Buddy Brew Coffee, Bella's Italian Cafe, Fitlife Foods,  Yogurtology, Square 1 Burgers and Liquid Provisions…Richard Gonzmart will debut  his brands (Columbia, Ulele, Café Con Leche, Goody Goody)…Also opening are Bavaro's (Italian), Louis Pappas Fresh Grek and FitLife Foods.
TIERRA VERDE 
April 15 – Car Show:
Tierra Verde Business Partnership (TVBP) & Premium Productions rolls out its Sixth Annual Classic Car & Truck Show and Taste of Tierra Verde 11 am – 3 pm.  Oo and aah over the 125 classic vehicles, enjoy food and music by DJ Tommy Tunes, fun kids' activities. Downtown Tierra Verde parking lot, 1110 Pinellas Bayway South
OLLI @Eckerd College Summer Line-Up:
Folks 50+ can enjoy more than 40 inspiring classes starting in May.  For the first time, OLLI will be presenting in early May the highly popular 2017 TED talks held a week before in Vancouver, BC and presented in a cinema experience in Miller Hall on the Eckerd campus in St. Petersburg. Among the many OLLI Summer Term's classes offered are "The History of Spring Training," "Broadway Today," "Prehistoric Astronomical Structures," "Gone with the Wind: The Man Behind The Film," "Carol King & Her Tapestry of Song,"  "BBC Planet Earth II Film Doc.," "Wild Florida," "The Birth of Rock 'N Roll," "Current Issues in Constitutional Law," "Civil Rights Hero Harry T. Moore" and "Florida's Deadliest Storms."  OLLI summer activities include two theatre productions at the Francis Wilson Theater in Clearwater & three presentations from the British National Theatre in London.  www.eckerd.edu/olli
Eckerd College's Presidential Events Series: In recent years, zoos and aquariums have been subjected to heated criticism. However, zoos play a vital role in education, conservation and animal welfare. "The Role of the Modern Zoo" is the speaker topic April 9 @ 1 pm in the Triton Room when Jacksonville Zoo and Gardens Executive  Director Tony Vecchio discusses the role of the modern zoo, then a panel of local animal caretakers, researchers, conservationists, behaviorists and others will continue the discussion.
Tierra Verde Residents Celebrate 32 Years for Top It Off Imprints and Embroidery:  Established in 1985, the company is a locally owned and operated provider of custom screen-printed T-shirts and embroidered apparel and locals Laura and Gary Eaton are co-owners, purchased the business in 2013.   FYI: www.topitoffimprints.com topitoffimprints@aol.com
TREASURE ISLAND 
Treasure Island/Maderia Beach (TIMB) Chamber of Commerce Host Health Expo May 18:  Health-related businesses are invited to participate in a Health Expo May 18, @ Treasure Island Community Center, 154 – 106th Ave. The Health Expo is scheduled from 1 pm till 4 pm. Attendees can enjoy health tips and live entertainment. TIMB Chamber at 727-360-4121.
New Source Security Adds Key Partnerships to Better Serve Client Needs in Security, Safety, & Liability Risks: Bill Phillips, CEO and Managing Consultant, has confirmed new national affiliations for expanded executive and personal protection, and enhanced pre-employment and background screening and checks. He emphasizes, "As our client base has grown and their risk and exposures have changed, we have expanded our capabilities to meet their current and future needs. Through our affiliation with The World Protection Group (WPG), we can now provide our individual & business clients with the quality event and travel protection services they require. CEO Kent Moyer and  his staff have a stellar reputation, which is why we chose them." For highest reliability and accuracy, New Source Security also is now connecting its clients to the services of RSI, a fully-accredited background service firm. FYI: www.newsourcesecurityconsultants.com  wphillips@newsourcesecurity.com  (847) 420-0348.
Tidbits by Nanette Wiser
http://paradisenewsfl.info/wp-content/uploads/2016/08/fort-desoto.jpg
533
800
paradisenewsfl@gmail.com
http://paradisenewsfl.info/wp-content/uploads/2016/10/pn-red-web-header.jpg
paradisenewsfl@gmail.com
2017-04-08 02:40:18
2017-04-11 01:47:58
Tidbits April 2017