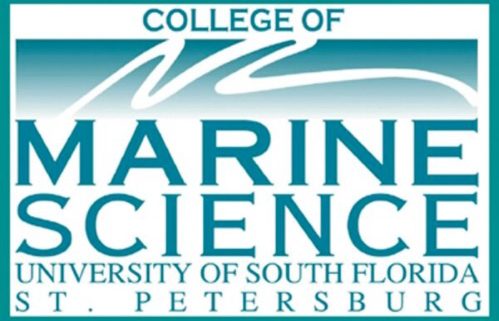 The Paradise News community is invited to join the University of South Florida College of Marine Science (USFCMS) in celebrating 50 years of advancing ocean education, research and innovation in downtown St. Petersburg. Alumni, faculty and friends from across the US and around the world will come together to honor the past, celebrate the present, embrace the future.
The 50th celebration will be held April 5-8, 2017 at the C.W. Bill Young Marine Science Complex along the Bayboro Waterfront. Seminars, plenaries and special events will include alumni and friends from across the globe. A variety of family friendly field trips and activities have been planned. Bring your family for some fun in the sun!
Howard Rutherford, CMS Director of Development, told Paradise News,  "At the College of Marine Science, we create and disseminate knowledge about the oceans (physics, chemistry, biology and geology) and marine fisheries through observation, modeling and theory.  In the process of aiding our students to achieve their professional goals, we aim to interact with all students, scientists and citizens to do our part in creating a more scientifically-informed society." "We welcome anyone who has a passion for the oceans and for science, who values different perspectives, and who cherishes the opportunity to think critically and promote dialogue about the knowledge we create and disseminate. Regardless of what you look like, what you believe, or where you come from, we want to include you in our college if this description fits you." (See accompanying 50 Years– Milestones) "Florida is an ocean state and it's important to note that coastal tourism contributes more than 200,000 jobs and $50 billion annually to the state economy.  What's more, seafood sales alone contribute $30 billion each year– more than the cattle and citrus industries combined. That is precisely why climate change is such a pressing issue. Florida is highly susceptible to negative impacts of a changing climate, in particular coastal flooding due to extreme events and sea level rise, saltwater intrusion and ocean acidification."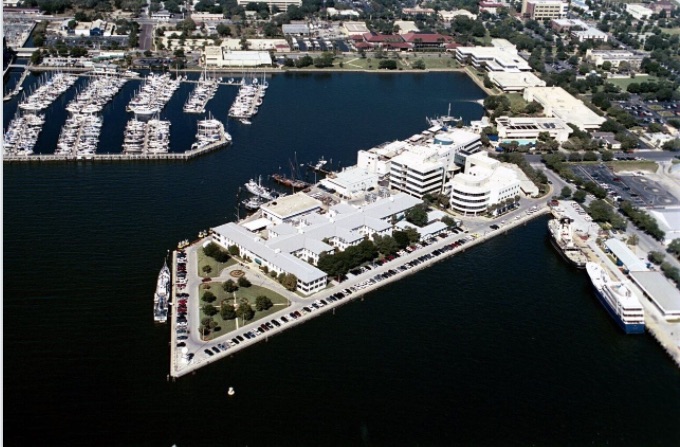 "The reality is that we can't protect what we don't understand, and a sustainable Florida requires a fundamental understanding of how the ocean system works and how we are changing it. All of us at the College of Marine Science– 27 faculty members, 100 graduate students and 47 research staff members– are absolutely committed to this goal."   The 11-acre waterfront campus has three major buildings, dockside facilities for most oceanographic research vessels and two State of Florida Institute of Oceanography research vessels.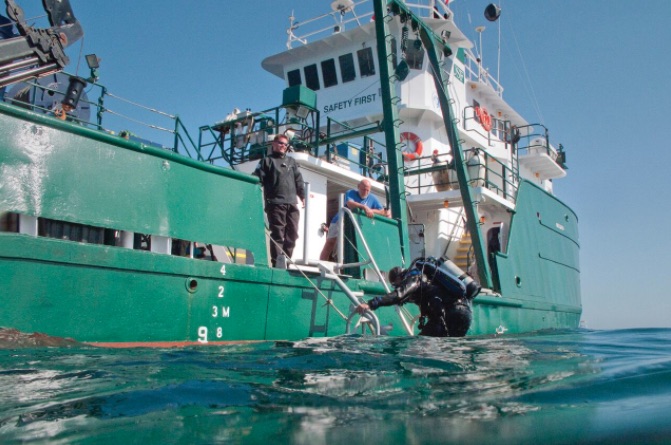 The College currently offers 71 courses and has 100 students on average, with this break down: 68% Doctoral, 32% Master's; 57% Female, 43% Male; 15% International, 16% US Minority; 20-plus annual Fellowships- $10,000-$22,000; average 50 Graduate Assistants. As of fall 2016, the marine science program has produced 608 graduates (404 MS and 204 PhD).
Dr. Jacqueline Dixon, CMS Dean, sums up, "Looking ahead, let's start with where the College of Marine Science is today– a leader in ocean education,  research and innovation. In the years and decades ahead, we intend to stay true to our core mission: increasing and applying fundamental knowledge of global ocean systems and human-ocean interactions. We'll achieve this in the manner that has guided our efforts all along– through research, graduate education and community engagement."
"Our inter disciplinary research will continue to address issues facing the ocean and our CMS scientists will work in every ocean around the world on issues of global relevance. Ultimately, our goal is to continue as a top oceanographic institution with research that is globally significant, regionally relevant and locally applied."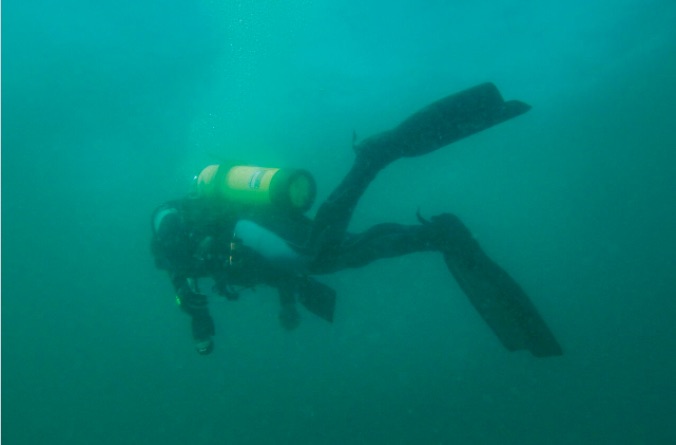 "To define our course for the future, it may be helpful to explain what we do as ocean scientists. Marine Science is a lot more than dolphins. When we refer to global ocean systems we are talking about the interdisciplinary research between biologists, chemists, geologists and physicists, who apply their knowledge to understand and predict complex interactions in the marine environment. We have no barriers to full interaction and collaboration on a daily basis, and this is essential as we move forward. We were founded 50 years ago as are search center of excellence and we will remain laser-focused on that mission – now and 50 years from now.
"Registration for the full 50th Anniversary program is available online at www.marine.usf.edu/50-years with full registration including all speakers for $100. Socials and field trips extra, including:
Wednesday,April 5:$15 Campus Grind Evening Social;
Thursday, April 6: $5 St. Petersburg SciCafe,
Thursday, April 6: $20 Mexican Fiesta Lunch Buffet; Friday,
April 7: $20 BBQ Luncheon, Tropical Dinner Buffet;
April 8: $25 25th Oceanography Camp for Girls Alumni Luncheon;
April 8: $10 Weedon Island Hike & Canoe Paddling Tour;
April 8: $10 USF Clam Bayou Preserve Tour
April 8: $10 Upham Shoreline Stabilization Tour
Story by Steve Traiman • Photos by USFCMS
[Editor's Note: Special thanks to Dean Jacqueline Dixon, Howard Rutherford and Megan Chip lock from the USF CMS for their excellent comments and photos.][Steve Traiman is President of Creative Copy by Steve Traiman in St. Pete Beach, offering freelance business writing services. He can be reached via email at traimancreativecopy@gmail.com
http://paradisenewsfl.info/wp-content/uploads/2017/03/usf-marine-science-logo.jpg
331
499
paradisenewsfl@gmail.com
http://paradisenewsfl.info/wp-content/uploads/2016/10/pn-red-web-header.jpg
paradisenewsfl@gmail.com
2017-03-03 04:01:22
2017-03-03 21:17:12
Protecting Our Seas for 50 Years: College of Marine Science – University of South Florida, St. Petersburg