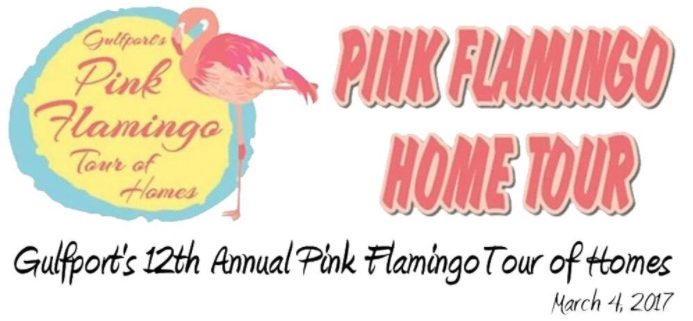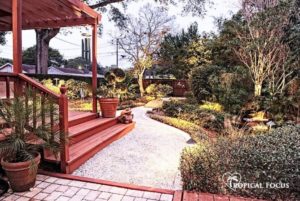 Do you love kitsch? If you do, don't miss the annual Pink Flamingo Tour of Homes March 4th highlighting the best of eclectic Gulfport. The annual fundraiser for the Gulfport Area Chamber of Commerce, its been a grand spring tradition since the 1990s.Each year, the Tour focuses on a different neighborhood to make it easy for walkers and bikers to enjoy the  community event.
This year, the tour begins with  registration at the Tomlinson Park, 55th and Tangerine Avenue in Gulfport. The tour is situated on a level route of less than 2 miles. There's also trolley and bus service from 11 am to 5 pm and is provided free for those who are unable to walk the route. Guests walk at their own pace and may visit the homes in any order.  All visitors will be provided with a tour book containing a map, which will show the scheduled trolley stops and the homes open for viewing. In addition to the tour, some of the event sponsors offer specials in their ads for enjoying Gulfport fun before or after the tour.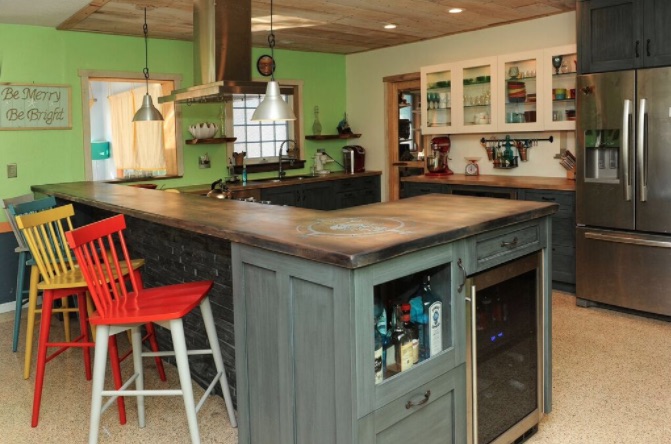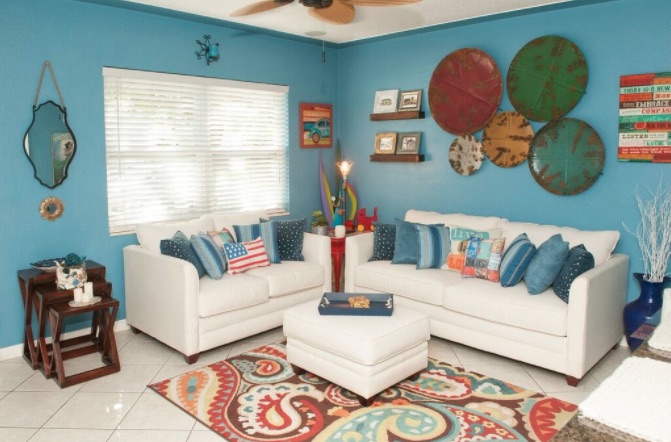 The event organizers take great pride hunting for the right mix of homes and its a huge honor to be included in this whimsical home tour. Homes may be selected because they are very small, very large, very colorful, absolutely gorgeous, original, newly renovated or just "out there". You'll be amazed at the wonderful garden spaces and backyard retreats. Whether you are thinking of paving your backyard, creating a lush oasis with water features or raising chickens, you can see it all on the tour. With "tiny" homes being all the rage, there's even one on the 2017 tour. For those who have always wanted to know what the Blueberry Patch is all about, this is your opportunity as it will be on the tour from 11 am to 5 pm.

Tickets: $20 in advance; $25 day of event. Tickets can be purchased online at www.pinkflamingohometour.com or in person at the Gulfport Welcome Center or Beach Bazaar, both of which are located in downtown Gulfport on Beach Blvd.

Article by Karen Love
For more information on the Pink Flamingo Home Tour, contact Karen Love at karenlovegfl@gmail.co or 770-497-1139.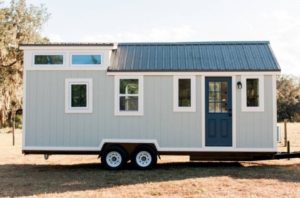 Tiny Marta by Joseph Godinho – Sanctuary Tiny Homes Tiny Marta was inspired by one core belief: that beauty and simplicity can exist  simultaneously and in perfect harmony. With its open layout, soothing neutral  colors, clean stainless appliances and touches of wood to  connect you with nature, you will feel you are in a much larger home despite its mere 24 feet in length. Marta boasts one large sleeping loft surrounded by windows and outfitted with a full size bed custom shelving and storage solutions to keep life's necessities organized and out of sight. The bathroom, accessible through a custom barn door contains a full shower stall, sink, composting toilet, and built in shelves to hold toiletries. Marta's kitchen is truly one of a kind…offering tremendous cooking space, a stainless stove,  refrigerator, two burner cook top and full size sink. Every week some of us watch Tiny Houses on HGTV. "Could you actually live in one?" asks Patricia Dunham, a Gulfport-based business consultant with a true love for the Tiny house movement. You might ask, what's the big attraction?  "People are realizing they'd prefer to spend time with loved ones, traveling, hobbies or on community  activities, rather than working to support a big house, high  utility bills, property taxes, insurance, a large rental or  mortgage payment and maintenance. Many know we have way too much stuff. e are  working to pay for things which, in many cases, we don't use.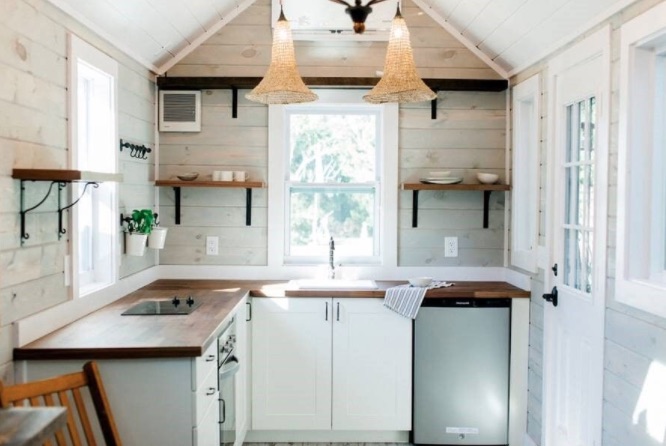 In addition to touring some of Gulfport's wonderfully eclectic, funky homes, You will actually have the chance to tour a tiny house at the Pink Flamingo Home Tour on  Saturday, March 4, 11 am –  5 pm, sponsored by the Gulf-port Chamber of Commerce." Be sure to stop in, say "Hello," and tour the lovely, Tiny Marta, and "get some of your Tiny House questions answered." For more, email or call info@sanctuarytinyhomes.com 407.865.2744 • www.sanctuarytinyhomes.com.
http://paradisenewsfl.info/wp-content/uploads/2017/02/pink-flamingo-home-tour-4.jpg
323
693
paradisenewsfl@gmail.com
http://paradisenewsfl.info/wp-content/uploads/2016/10/pn-red-web-header.jpg
paradisenewsfl@gmail.com
2017-02-13 04:02:58
2017-02-13 04:02:58
Pink Flamingo Home Tour 2017