The  "Penny for Pinellas,"  initiated in 1989 and subsequently  reapproved in 1997 and 2007, is up for renewal November 7th, 2017,  when residents will vote on whether to sustain it from 2020 to 2030.
A 1-percent sales tax paid by everyone who spends money in the county, the Penny has supported investments in the areas that matter most to citizens without relying on property taxes. In fact, one-third of revenue has been contributed by the county's six million annual tourists and seasonal  visitors, which provides citizens tangible cost savings.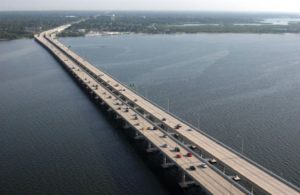 As a sales tax, the Penny is not collected on groceries or medications, and is only collected on the first $5,000 on a purchase.
Since 1990, the Penny has generated more than $3 billion for investments by the county and its 24 cities, which – aside from court and jail facilities – is allocated according to a population-based formula aligning with state statutes.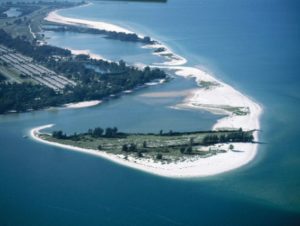 In the current decade from 2010 to 2020, the Penny is expected to generate $1.4  billion countywide, according to Josh Boatwright, Public Information Specialist with the Pinellas County Marketing and Communications Dept. Since the seventh cent was added in 1990, countywide project funding support includes the County Public Safety Complex in Largo with the Sheriff's Office, 9-1-1 Center and Emergency Management Operation; the Bayside Bridge; Gulf Blvd. Utility Undergrounding & Beautification Projects; Fort De Soto Water Recirculation Project; additional Hurricane Shelters; Bryan Dairy Road 4 to 6-lane Widening; Belleair Causeway Bridge; the Pinellas Trail; Clearwater Memorial Causeway Bridge; and the forthcoming118th Avenue North Gateway Tolled Expressway Project from I-275 to U.S. 19 or the St. Petersburg-Clearwater International Airport  and the Bayside Bridge.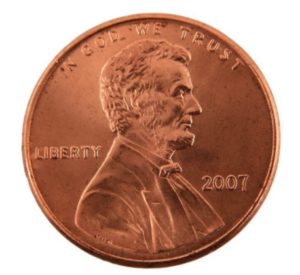 In the Paradise News readership area from Clearwater down the Gulf Beaches to Gulfport and Tierra Verde, the Penny has funded the new St. Pete Beach Community Center and Recreation Center rehab; Madeira Beach Archibald Park Improvements including the concession stand, parking lot, landscaping and public beach amenities; Gulfport Library Renovations and Shore Blvd.
Improvement Project including the Gulfport Beach parking lot; new Bellair Beach Community Center; new Clearwater Harbor Marina with floating docks across from Coachman Park, and Capitol Theater Renovations.
For St. Petersburg, the Penny is helping fund the new 167,519-square-foot Police Department and Emergency Operations Facility; Storm Drainage Improvements from 83d to 89th Avenues North on Dr. Martin Luther King Jr. St.; and Clam Bayou Preserve Improvements including nature trails, boardwalks, parking facilities,  restrooms, observation decks and tower, canoe and kayak facilities.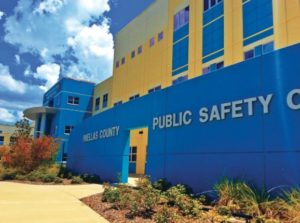 Boatwright also noted that to offer citizens more ways to voice their priorities for the Penny for Pinellas renewal, Pinellas County government launched an online survey to gather input about future project areas funded by the Penny.  The survey ended April 16, with more than 1,500 total responses. Water Quality & Flood/Sewer Spill Prevention, and Improvements to Roads & Bridges were the top two categories for long-term Penny-funded investments in the future. County government also hosted three well-attended open house meetings across the county in March.
Local Officials' Support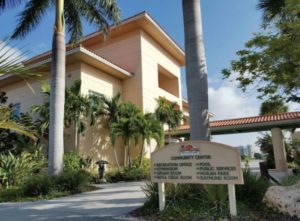 "What's one penny to you?" asks Pinellas County Sheriff Bob Gualtieri. "If you're a Pinellas County resident, it is thousands of capital projects ranging from enhanced flood control and natural resource protection to rebuilt bridges and new emergency facilities – including our Sheriff's Administration Building in Largo.
"Before each vote on the Penny's renewal, officials in the county and our 24 cities set priorities based on identified needs in the community, get feedback from citizens including results from the annual Citizen Values Survey, and long-term goals outlined in the Pinellas County Strategic Plan. These priorities are evaluated at least once a year as part of the budget development process to ensure they remain aligned with community needs and available funds.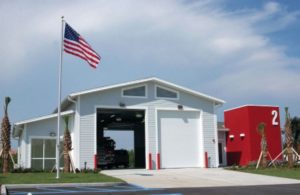 "It's not too late to educate yourself. Learn about previous Penny-funded projects with an interactive  'Accomplishments Map,' see what approving the Penny really means for you, and find out how you can get involved by visiting www.pinellascounty.org/penny."
County Commissioner John Morroni, who has seen many of the benefits during his tenure, told Paradise News  "I think the public sees that the Penny for Pinellas monies are well spent, well thought out on where the needs are, and many of the projects have come to us from the public.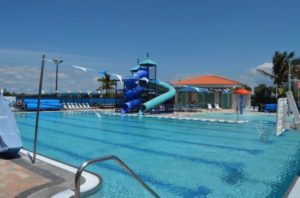 "Where would we be without the Bayside Bridge, the Sheriff's Public Safety Complex, or the Pinellas Trail? People have to realize that without this penny, a third of which is paid by tourists and visitors, these and many other projects would have to come from their city and county property taxes."
Ward Friszolowski, now St Pete Beach Vice Mayor, formerly served as a Commissioner for five years, and Mayor for eight years. He told Paradise news,  "The Penny for Pinellas has been a great way to fund infrastructure projects throughout Pinellas County. Past Penny projects in St. Pete Beach included the land purchase for the County Park on the Gulf of Mexico across from Dolphin Village Shopping Center, street resurfacing, Don Vista Community Center renovation, a new City Hall and new Community Center, & Horan Park.
If the renewal passes, it would mean that St. Pete Beach would receive about one million dollars per year to help pay for needed projects from 2020 to 2030. The City Commission has tentatively identified the following projects to fund if voters approve another ten year cycle of the Penny for Pinellas:
1/ Sanitary Sewer projects,
2/ Storm Sewer projects,
3/ Street resurfacing, and
4/ Undergrounding of utilities on Gulf Boulevard.
The past Penny funds have had a tremendously positive impact on quality of life issues for St. Pete Beach and Pinellas County as a whole. I am encouraging citizens to vote for Penny for Pinellas because the past funds have been used wisely and there is a need to fund future projects. If it doesn't pass, we would need to either ask citizens to pay more in taxes or choose to postpone these needed projects. As a tax-paying citizen, I think it is a good idea to pass the Penny for Pinellas vote and have our visitors and tourists pay 33% of our infrastructure projects."
For St. Petersburg, Mayor Rick Kriseman told Paradise News,  "This tax has served St. Pete well for nearly three decades and is integral to the quality of life our residents enjoy. It also helps to address public safety, such as the new Police Station we recently broke ground on in St. Petersburg. Going forward, we expect to utilize the Penny to continue our upgrades to vital infrastructure, such as our sewer system. I urge all residents to learn more about the Penny for Pinellas and the positive impact it has had on our County." For more information and updates,  readers can access www.pinellascounty.org/penny .
There is also a Speakers Bureau available.
If a local group wants someone from Pinellas County staff to talk about the Penny, they can call (727) 464-4600 or visit the webpage and fill out a speaker request form. There are also downloadable resources available, including a flyer and  infographic, on the web page under  "Get Involved."  Boatwright emphasized, "One other distinction we are trying to make clear with our local media partners is that Pinellas County government staff members are not advocating for renewal of the Penny. Our job is solely to provide educational materials to ensure our citizens are well-informed about the Penny ahead of the Nov. 7, 2017, referendum."
STORY by STEVE TRAIMAN |  Photos by Pinellas County Marketing & Communications Dept.
[Editor's Note: Special thanks to Pinellas County Sheriff Bob Gualtieri, Pinellas County Commissioner John Morroni, St. Pete Beach Vice Mayor Ward Friszolowski, and St. Petersburg Mayor Rick Kriseman for their excellent comment, and to Pinellas County Communications Director Barbra Hernandez and Public Information Specialist Josh Boatwright for the excellent information and photos including the cover photo of the access to Boca Ciega Millenium Park;]
[Steve Traiman is President of Creative Copy by Steve Traiman in St. Pete Beach, offering freelance business writing services. He can be reached via email at  traimancreativecopy@gmail.com]
Photos: Ft. DeSoto; Bayside Bridge;  St Pete Beach Community Center; St Pete Beach Aquatic Complex; Archibald Park – Madeira Beach; Public Safety Complex; Ft DeSoto trail; Belleair Causeway; Tierra Verde Fire Station; Clearwater Memorial Causeway Bridge; Gulf Blvd. Utility Undergrounding .
http://paradisenewsfl.info/wp-content/uploads/2017/05/clearwater-bridge.jpg
430
654
paradisenewsfl@gmail.com
http://paradisenewsfl.info/wp-content/uploads/2016/10/pn-red-web-header.jpg
paradisenewsfl@gmail.com
2017-05-05 00:11:10
2017-05-05 00:11:45
'Penny for Pinellas'  Extension Vital to Every County Resident