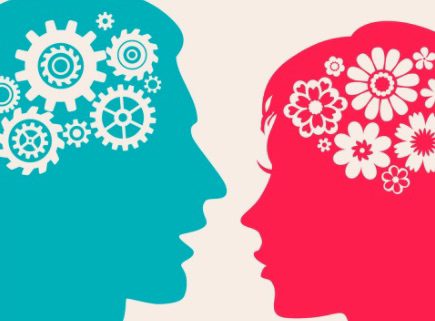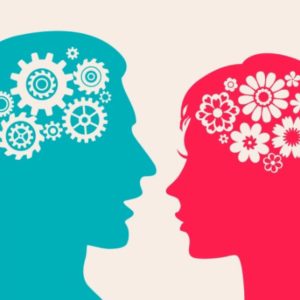 Last week, Cornell Alumni University invited me to spend the summer in Ithaca NY, an enchanting mix of lectures, wine tasting and recreation high above Cayuga's waters.
Turns out, learning vacations are ALL the rage, for both kids and adults.  ou can learn to walk an aerial wire at circus school, travel the antebellum past with Road Scholar, study film at OLLI @ Eckerd College or take an improve class at American Stage. Local libraries offer everything from ukulele workshops, chess, crafts, adult coloring, DIY green crafts, digital photo organizing, sewing and meditation. (www.pplc.us )
So this summer, why not staycation in Paradise and improve your mind, body and spirit. Here are some of our favorites:
CHILDREN & TEENS  Spaces fill up fast so enroll now.  
Seminole Rec Center, St. Pete Beach Rec Center, 
the Y, the Girl Scouts (www.gswcf.org/summercamp ) and many area churches offer everything including culinary arts, Girls Rock Camp, Marine Science Yoga and Art Camp at MFA and Largo Theater Camp.  At The Club on Treasure Island, kids can work on their tennis, sailing and swimming skills while at the St. Petersburg Museum of History, kids can tour the history of St. Pete and build their version of Sunshine City at City Builders Summer Camp. Great Explorations Children's Museum is where education and fun come together with interactive exhibits.
Sports Camps: 
USF and Bulls Soccer camps, First Tee Summer Golf Camp, Tampa Bay Rays Baseball Camp, Stryker Kid Fit Martial Arts Summer Camps thrill young athletes, and if you want total sports immersion, the IMG Academy Camps in Bradenton offer intensive camps for baseball, football, soccer, tennis and lacrosse. Check out local tumbling and gymnastic schools, Tai Chi programs and other specialty schools.
Marine Camps: 
Clearwater Community Sailing and Gulfport Sailing programs give kids their sea legs as does Eckerd College's Summer Watersports Camp where they can perfect their skills in windsurfing, wakeboarding, water skiing and saltwater fishing. You can connect with the sea at Tampa Bay Watch Estuary Summer Camps (Sea Monkeys, Tampa Bay Discovery Camp), Clearwater Marine Aquarium's Summer Camps or The Florida Aquarium's Aqua Camps, and many local scuba diving schools offer excellent programs.
Science Camps: 
Boyd Hill & McGough Nature Park offer nature adventure camps (snakes! Owls!) while MOSI offers hands-on science camps for your little Einstein. Lowry Park Zoo and Busch Gardens also offer nature discovery programs, close up and personal with the animals.
Artist  Camps: 
Creative Clay in St. Pete offers classes in art around the world while little actors can study at The Patel Conservatory or Ruth Eckerd. The Glazer Children's Museum Camp Imagination is a multimedia playground for solving puzzles, creating stories and creating digital paintings. The Morean Arts Center offers ten weeks of summer camps in art, clay, glass, photography and more. The Sunscreen Summer Film Camps runs July 10-28 at Studio@620 and learn to write and produce movies hands-on (727-420-0566). At StarStruck Dance Studio (Seminole Rec), kids can learn ballet, tap, jazz, modern, hip hop, acro and more.
American Stage Theater Programs: You want to act, sing, dance, do improv  comedy and more? The summer theater program runs June 5-August 4 for kids K-12 and there are adult classes as well. FYI:  727-823-1600 x 204; www.Americanstage.org/summer
Marcia P. Hoffman School of the Arts at Ruth Eckerd Hall: Offers a variety of classes, workshops and private lessons to children of all ages, providing them with the opportunity to explore their talents, discover new friends and learn from professional instructors. Classes kick-off June 5; register now. FYI:  727-712-2706  www.HoffmanSchooloftheArts.com
One-week performing arts camps are available for many ages and experience levels in musical theatre, drama, music, dance and on-camera. A variety of classes are offered, including Belle's Timeless Tales for ages 5-7, Tip Tap Toes: Dancers and Singers for ages 6-9, Star Wars™ Jedi Knights for ages 8-10, School of Rock for ages 11-14 and Dance for Musical Theatre for ages 13-18.
Students ages 13-18 can enroll in a special three-week performance camp, Bye, Bye Birdie. The camp is July 10-29 and no experience is necessary. Students enrolled in Bye, Bye Birdie camp will have the opportunity to audition for special performances at the Capitol Theatre on Thursday, July 27 at 7 pm, Friday, July 28 at 7 pm and Saturday, July 29 at 2 pm and 7 pm. The performances will be directed by Jack Holloway, Drama Department Chair with musical direction by Yohance Wicks, Music Department Chair and director of the in-house Clearwater Chorus and choreographed by Christopher Liddell, dance instructor.
Individual instruction is available for any student wishing to strengthen his or her performance skills in the areas of voice, piano, drama, dance, guitar, percussion and violin.  Other areas of study can be arranged on request.
ADULTS
During the year, PTEC and SPC offer training certificates and computer training (at the ICOT Center, you can take a half-day class in web design or Photoshop, for example. Here are some of summer's best learning vacations.
St. Pete College Lifelong Learning:
Learn to play a musical instrument, join a chorus, brush up on your math or driving skills or learn a new language. For kids, there's a summer robotics camp and a Titan Drone Summer Camp where you can  engage in 3D printing process using additive manufacturing techniques and understand the electronics and precision needed for building drones. FYI: https://go.spcollege.edu/lifelong
OLLI at Eckerd College:
Learn about science (Target Earth: The Science Behind Celestial Collisions, Space Observatories), films (The Carousel Story, Gone With The Wind), legendary artists (Carole King and The Tapestry of Her Song, Leonard Bernstein), explore Florida (Farmworkers: Florida's Invisible Workforce or Wild Florida's Parks, Rivers and Forests) and even tour the Pinellas Chocolate Company. On May 1, 2, 8 TED TALKS provocative speakers will be on-screen in the Dan & Mary Miller Auditorium and feature post-lecture discussions. Want to enjoy the Royal Theater in London on film? Twelfth Night airs May 26, Peter Pan June 23 and Angels in America August 11 & 18. For lifelong learners, this summer is a dream come true. FYI: 727-864-7600;  https://www.eckerd.edu/olli/courses/.
Art Centers & Classes: 
Indulge your inner Picasso at Indian Rocks Beach' Beach Art Center, Kapfer Glass Studio (Corey Ave.), the Morean Arts Center, Morean Arts Center for Clay, Pinot's Palette (St Pete), Grand Central Stained Glass (St Pete), SunTan Art Center at Don Vista Arts Center, Treasure Island Art Guild and Zen Glass Studio (St Pete).  (See the Arts & Leisure section of the magazine for more details.)
Morean Arts Center:  Work on drawing, painting, fiber arts, jewelry, glass, clay, photography, digital and writing skills at one DTSP's most important creative collectives. They also offer photography meet-ups. http://www.meetup.com/Morean-Arts-Center-Photography-Community/
FYI: Call the Education Dept.  727-822-7872. http://www.moreanartscenter.org/classes-2
USF Continuing Education /Reading Skills and Speed Reading Programs: Learn to read twice as fast, from novels to non-fiction and learn better comprehension, concentration and retention skills at both the SPC St. Petersburg 5th Ave. N and Clearwater Campus. 1-800-903-0162
Culinary Classes:
Whether you are a novice cook, or a gourmet, this summer vow to learn to make a new dish or ten at The Epicurean Theater in Tampa, Café Largo, Odessa's BergHOFF Culinary Center, Michael's Extraordinary Desserts & Baking Academy at the St. Pete Bakery, Brandon's Rolling Pin Kitchen Emporium or Aprons Cooking School in Tampa.
Dance Classes:
Fred Astaire Dance Studio: Learn to salsa, tango, rumba, waltz, bachata, foxtrot, meringue and more at a private or group lesson. 7019 Central Ave., St. Petersburg; 727-347-7700; www.fredastaire.com/st-petersburg-central.
Article by Nanette Wiser
http://paradisenewsfl.info/wp-content/uploads/2017/05/adult-learning.jpg
434
435
paradisenewsfl@gmail.com
http://paradisenewsfl.info/wp-content/uploads/2016/10/pn-red-web-header.jpg
paradisenewsfl@gmail.com
2017-05-04 22:18:12
2017-05-04 22:18:25
Learning Vacations @ Tampa Bay