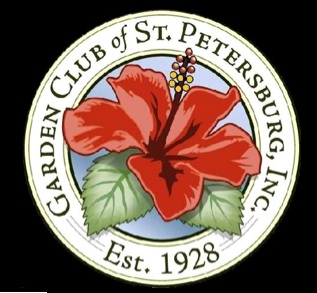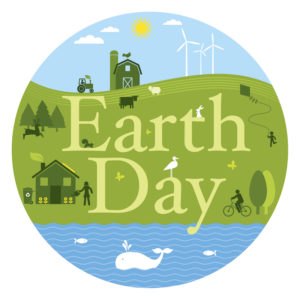 If you missed MFA's glorious Art In Bloom exhibition through April 3rd, don't give up hope. You can still enjoy all of spring's garden bounty at these events and festivals. One of the newest Facebook crazes in Paradise (and elsewhere) is rockers, artists who create whimsical art on rocks and leave them for others to delightfully find.
EARTH DAY 
April 22nd is Mother Nature's special birthday and Pinellas celebrates all things green with a flourish.
April 20 5:30- 8:30 pm Movie Night At The Museum – A Plastic Ocean:  Join Chart 411, St Pete Earth Day, St Petersburg Museum of History (where the film will be screened), Suncoast Sierra Club and Suncoast Surfrider Foundation for an evening of enlightenment and entertainment. Tasty food, cash bar, and a second chance to see the award winning film and enjoy cocktails and light food.
April 22 10 am – 10 pm St. Petersburg Earth Day Celebration
Enjoy a day filled with interactive exhibits, good food, great music, shopping vendors, and the chance to learn how to do your part to create a more sustainable planet. In the evening, The Concert For The Earth, Earth Day After Party features some of the best music on earth! EarthdaySP.com Williams Park, 330 2nd Ave. N. DTSP
---
Get Creative: The UF/IFAS Extension Pinellas County is currently accepting entries for the 2017 Earth Day Mail Art competition.  Entries in each category will be judged by age groups (12 and under, 13-18, and 18 and over). Prizes include a guided hike of Weedon Island Preserve, gardening-themed prize packs, energy saving kits, a tour of the Pinellas County Solid Waste Facility and more. To qualify, entries must be postmarked by Wednesday, April 5.
All artwork must be original and must not contain reproduction of existing artwork or images. Artists must include their name, email address, phone number, age and category that the artwork should be judged in. Winners will be contacted by phone or email by Friday, April 21.
Contest judges are looking for distinctive handmade entries based on the following themes:
#ToEarthWithLove: creative art about giving back to Earth by recycling, composting and conserving water ·
#LoveTampaBay: art pieces that express love for Tampa Bay's waters and wildlife
#PlasticAware: visualize how plastics impact the environment, people and/or communities
Submit artwork to: UF/IFAS Exension Pinellas County  Earth Day Mail Art Contest Attention: Trevor Ackerman 12520 Ulmerton Road Largo, FL 33774
All entries will be posted on the Pinellas Extension Facebook page and automatically entered in the "Facebook Fan Favorite" contest. That winner will receive a special prize as well. Vote for those entries at www.facebook.com/PinellasExtension/.  FYI: http://pinellas.ifas.ufl.edu/MailArt.shtml.
---
April 22-23  9 am – 4 pm Green Thumb Festival: Plants, kids stuff, free stuff, music, food court and a soil and water clinic is fun for the whole family and best of all, it's free There are environmental and horticultural exhibits and vendors – with every kind of plant imaginable; a recycling rally; children's tree climbing, a garden wagon parade, free mulch, a plant auction, free butterfly plants, more than 1,000 trees for sale for $5 and Ask An Arborist helps solve every problem. Walter Fuller Recreation Center 7891 26th Ave. N stpeteparksrec.org/greenthumb
The Flower Show:  As part of the two day Green Thumb Festival, The Garden Club of St. Petersburg offers a standard flower show in the Walter Fuller Recreation Center. Garden club members display their creativity through juried floral designs and crafts interpreting gardens from around the world. Exhibits are designed interpreting a new theme each year. Orchids, African violets, bromeliads and cacti are just a few of the over 200 plants on view. These judged horticulture exhibits share the passion for gardening through plants. Garden members grow these plants for at least three months prior to the show. While this is a juried show, the public is invited to vote for their own best of show in both the horticulture and floral design category.
---
April 30  10 am – 4pm FLORIDA BOTANICAL GARDEN'S FOUNDATION
Their 2nd annual "Tour of Private & Public Gardens" starts with FBG and tours six different private home gardens. Purchase a wristband and pick up your map at the FBG Gift Shop. www.flbgfoundation.org/events.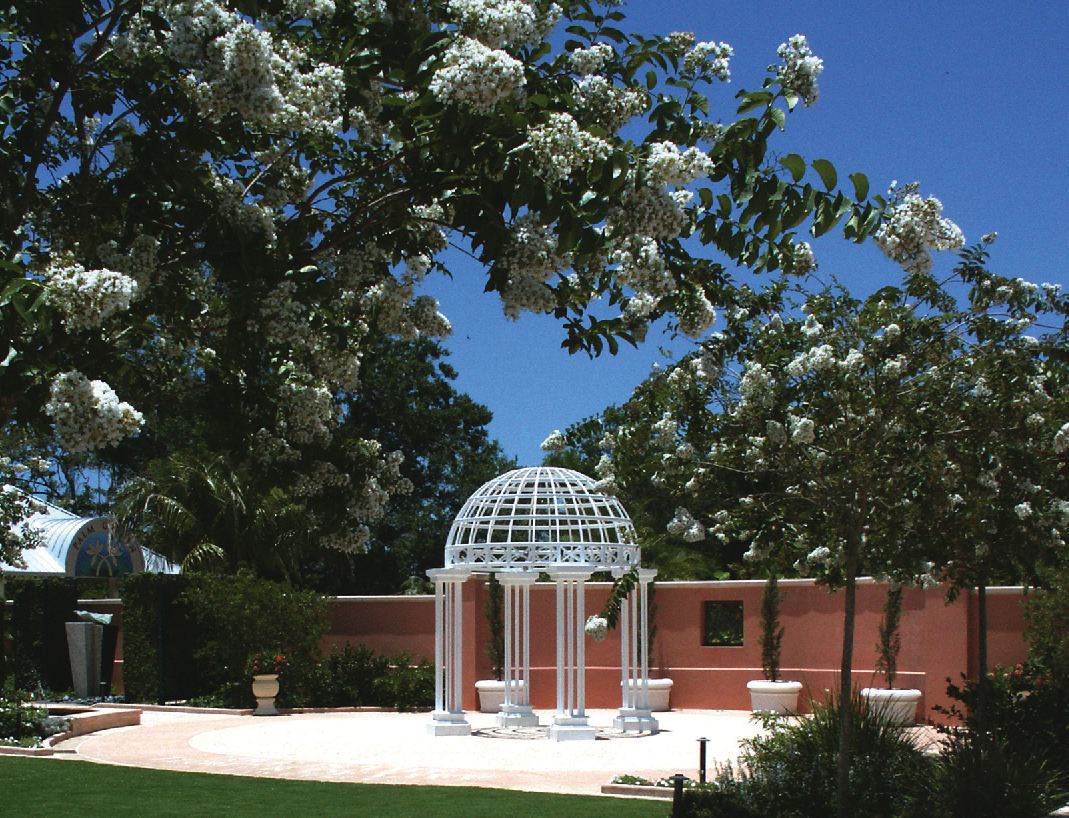 ---
GARDEN CLUB OF ST. PETERSBURG
500 Sunset Drive South, St. Petersburg 727-381-8920
May 1, 10:00 a.m. – Creative Crafts: Cost of materials:  members $3.50; guests $4.50 and you take what you craft.
May 6, 11:00 a.m.-3:00 p.m., The 1ST ANNUAL GARDEN WALK presented by the Garden Club of St. Petersburg will start at 500 Sunset Drive South.  Tickets are $20.00 each. Enjoy vendors and refreshments and tour diverse and creative gardens.
May 9, 7:00 p.m., "African Violets," speaker Phyllis King.  Presented by the Night Bloomers Circle. The cost is $5.00 for guests.
May 13, 9:30-11:30 a.m., "Flower Power:  Wild flowers of Florida.  Why are they so important to our landscape?" This event is for Junior Gardner's and will be held at Pioneer Park, 1st Avenue South, St Petersburg.  Registration is for 7-12 year olds and must be completed in advance at www.stpeteparksrec.org/ParksRecConnect.
May 13, 12:00 noon, "Plant Auction," with auctioneers Ashley Graham and H. Alton Lee.
---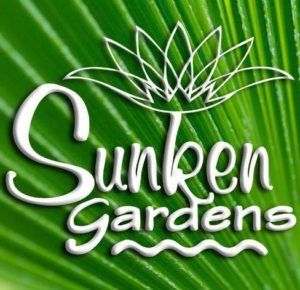 FLOWER POWER, BUTTERFLIES & MORE
Whether you're at the nursery contemplating snapdragons vs. begonias or walking the Florida Botanical Gardens, April and May bloom with flower exhibits and shows.  We recently discovered Orchid Friends (727-420-4001) and already have the MFA Art In Bloom show on our 2018 calendar (seen here).
April 8 10 am -4 pm, April 9 10 am – 3pm USF Botanical Gardens Spring Plant Festival: Speakers and workshops and all the plants you need to jumpstart your garden.  12210 USF Pine Dr. Tampa
May 6, 10 am – 2pm – Day Lily Flower Show: The Bay Area Daylily Society will be hosting our at a new location due to construction on Gandy Boulevard. Free admission.  Wilcox Nursery 12501 Indian Rocks Road Largo  
Boyd Hill Wildflower Walk: On Saturdays, you can take a guided stroll through the preserve and see Florida wildflowers. 1101 Country Club Wasy, DTSP stpete.org/boyd
Butterfly Gardens: MOSI Bioworks Butterfly Garden in Tampa, the Florida Botanical Gardens and Marie Selby Botanical Gardens all host flowering arbors for fluttering butterflies.
Leavin' An Impression: Anna Orr and Marty Bosy Newton make ceramic imprints of exquisite leaves they handpaint and turn into centerpieces, garden art and bird baths. They will be at the Green Thumb Festival, or you can email them at Leavinanimpression@gmail.com.
http://paradisenewsfl.info/wp-content/uploads/2016/05/gardenclublogo.jpg
293
317
paradisenewsfl@gmail.com
http://paradisenewsfl.info/wp-content/uploads/2016/10/pn-red-web-header.jpg
paradisenewsfl@gmail.com
2017-04-07 21:57:28
2017-04-18 13:51:44
GARDEN GAB: Earth Day, Green Thumb Festival & More