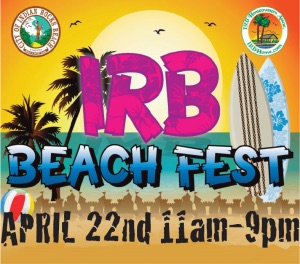 Come out and Enjoy BeachFest!!
Listen to live local bands and indulge in food and beverages from local restaurants. Have fun and play games at the 2nd annual BeachFest…
TIME: 11 a.m. -9 p.m.
PLACE: Indian Rocks Beach County Park, 1700 Gulf Blvd. (across from Guppy's)
Free Admission
'Kids Games 11:00 a.m. until 4:00 p.m.
Adult Games: volley ball tournement, corn hole, water games-paddle boards and much more!
Local Food
Beer and Wine
ON THE BEACH! NO COOLERS OR DOGS ALLOWED.
Presented by the Indian Rocks Beach Homeowners Association and the City of Indian Rocks Beach.
Thanks to the support of our event sponsors: Century 21 Beggins, Discount Loans, Paramount Title,  Hendricks Roofing, Paradise Air, Great Bay Distributors, Beach Bee. Thanks to "our" beer vendor  in conjunction with Crabby Bill's served the beers that everyone loves!
Proceeds go back into the community through the Indian Rocks Beach Homeowners Association to fund worthwhile city projects and causes.