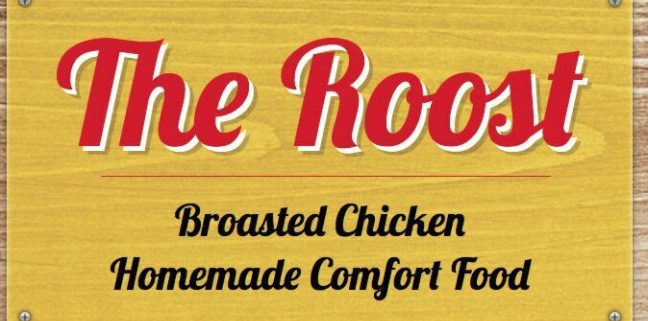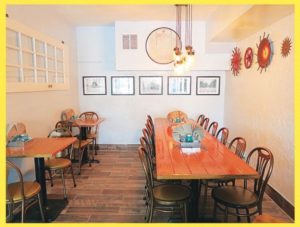 If you like chicken, you are gonna LOVE the Roost! For locals & visitors alike, this is a terrific alternative.
The Roost serves delicious 'Northern Style' chicken and homemade sides that change daily; from fresh veggies, mac n' cheese and cornbread to homemade desserts. The Roost uses a fast pressure-frying method of preparing chicken that incorporates very little oil and results in the healthiest, crispiest, juiciest chicken you've ever tasted and their crispy coating is completely gluten free!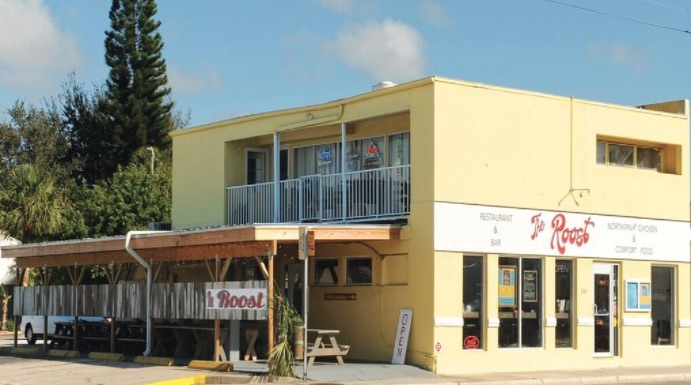 All entrees include cornbread or biscuit, a chicken breast plus choice of 1-3 legs, thighs or wings. With two pieces you get two sides, three or four pieces, you get three sides (for really hungry folks!). If you want to trade dark meat for white, it's only $2.  Add a side for another $2 or get a 4 Sides Only Meal for $7. Everyday there's a choice of six homemade side dishes from a tantalizing menu that includes farm favorites such as sweet coleslaw, carrot raisin salad, collard greens & black eyed peas, tangy cole slaw, potato salad, Waldorf salad, corn pudding, broccoli rice casserole, cheesy potatoes, ginger carrots, squash souffle', mashed potatoes & gravy, baked beans, sweet potato pie, cauliflower bake, mac-n-cheese and served with homemade cornbread or biscuits fresh daily. Save room for the delicious home-made bread pudding, crisp, cobbler or cake of the day.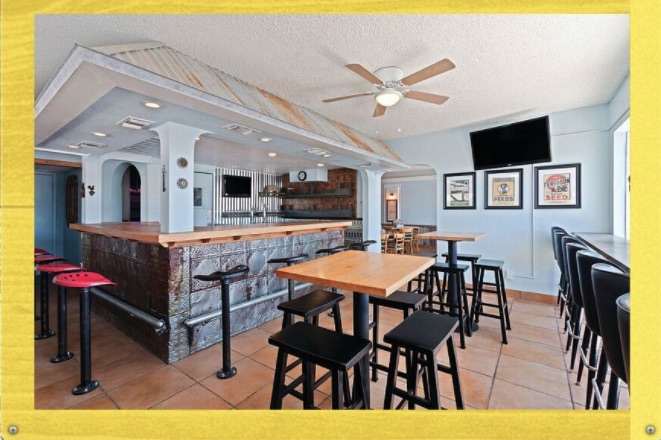 The kitchen is open from 11 am-10 pm daily except Tuesday. Real sweet tea made daily or order a cocktail from the full liquor bar (where you can stay and party even after the kitchen closes). Bar snacks served in the bar after 10pm.
You can dine outdoors at the old-fashioned picnic tables, inside in the quaint, updated dining room, or at a high top or on a tractor seat in the bar. Wooden tables seat parties up to twelve people and the pale blue walls feature rustic art, tractor parts, plow discs, curio shelves, and nostalgic lighting. With free wifi and a kid-friendly atmosphere, The Roost even allows your leashed dog on the patio with you. Water bowls and treats provided!
Friendly servers deliver your chicken hot and your beer icy cold. You can also order to-go meals or boxes of chicken. It's tastier, healthier, ecologically packaged (all biodegradable and no plastic), Local, and the same price as the Colonel's! Where else on the beach can you dine for under $10? Come home to The Roost!  The Roost 7141 Gulf Blvd. @ 72nd Ave., St. Pete Beach www.theroostspb.com 727-317-3629
http://paradisenewsfl.info/wp-content/uploads/2017/02/the-roost-logo.jpg
385
648
paradisenewsfl@gmail.com
http://paradisenewsfl.info/wp-content/uploads/2016/10/pn-red-web-header.jpg
paradisenewsfl@gmail.com
2017-02-13 04:27:03
2017-02-13 04:27:03
Discover The Roost