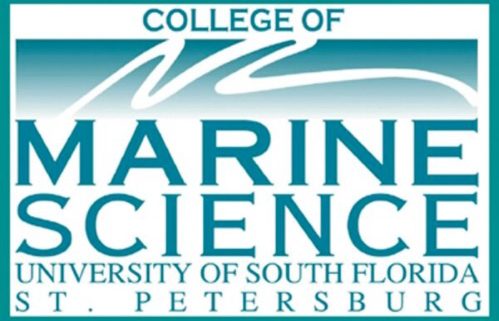 1955 Florida Department of Environmental Protection's,  Florida Marine Research Institute established in St. Petersburg, Fl.
1960 Oceanographic courses offered on USF's Bayboro Campus.
1967 Marine Science Institute founded on USF's Bayboro Campus at the former US Maritime Base– evolving into our USF CMS today.
1969 First24 graduate students enrolled and a year later nine marine science courses offered– more than any other marine station. College now offers 71 courses
1971 First National Science Foundation (NSF) grant awarded to study the factors involved in growing seaweed as a crop $32,400.
Dr. Tomas Hopkins research cruise to study the food chain in the Gulf of Mexico. The first set of midwater micronekton and zoo plankton are taken from a standard station in the open Gulf. This food web has been studied for over 30 (45) years, making it one of the most intensely studied food webs in the ocean.
1972 Formation of the Department of Marine Science within the College of Natural Sciences.
1982 Florida Board of Regents approves "standalone" PhD program in marine science at USF.
1991 Ground-breaking for new joint research facility (140,000 square feet) to serve Florida's Department of Environmental Protection (DEP) and Department of Marine Science (USF). Oceanography Camp for Girls (OCG)founded.
1993 First major Climate Change Involvement in conjunction with Pinellas County and the Tampa Bay Harbor Pilots Association, the Physical Oceanographic Real-Time System(PORTS) is funded and begins serving ocean science,  commerce and the public with physicaldataon Tampa Bay every six minutes around the clock
1997 The Florida Legislature initiating funding for COMPS (Coastal Ocean Monitoring and Prediction System), an ongoing program that, in combination with NOAA, monitors and models important physical processes on the West Florida Shelf for both scientific purposes and to provide guidance for commercial activities and for the management of ocean hazards by various state and local governmental agencies.
1999 USF establishes a Science Journalism Center consisting of a partnership between the Department of Marine Science and the College of Mass Communications.
2000 College of Marine Science created (July1) Peter R. Betzer named Acting Dean (July14)
2001 Collegereceivesathree-yearGK-12 Fellowship Award from National Science Foundation to foster the interaction between ocean scientists and public schools through fellowships to support Marine Science graduate students working and teaching in the schools (first year eight students awarded fellowships).
2003 College becomes a member of Consortium for Oceanographic Research and Education (CORE) and Joint Oceanographic Institutions (JOI).
2006 College of Marine Science receives $8.5M grant for advanced instrumentation from The Florida Technology, Research and Scholarship Board (HB1237; Florida House of Representatives: 2006 Legislative Session).
2010 Center for Integrated Modeling and Analysis of the Gulf Ecosystem (C-IMAGE) grant funded for$11 million overt here years from the Gulf of Mexico Research Initiative Research Board to study the effects from the BP Deepwater Horizon oil spill with 17 member Institutions.
2015 The Center for Integrated Modeling and Analysis of Gulf Ecosystems (C-IMAGE-II) is a research consortium of 19 U.S. and international partners focused on effects of oil spills on marine environments. C-IMAGE-II was funded by the Gulf of Mexico Research Initiative (Go MRI) at $20.2 million for three years. Its focus is to advance understanding of the processes, mechanisms and environmental consequences of marine oil blowouts. Recent events like Deepwater Horizon focused the scientific efforts of C-IMAGEI, but C-IMAGE II looks to gain in sight by researching a parallel blowout incident that occurred in 1979 in the Bay of Campeche on the Ixtoc -1 platform.
http://paradisenewsfl.info/wp-content/uploads/2017/03/usf-marine-science-logo.jpg
331
499
paradisenewsfl@gmail.com
http://paradisenewsfl.info/wp-content/uploads/2016/10/pn-red-web-header.jpg
paradisenewsfl@gmail.com
2017-03-03 04:19:53
2017-03-03 20:59:46
USF College of Marine Science – 50 Years of Milestones