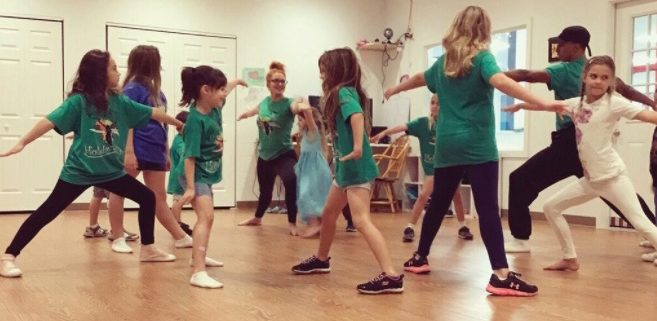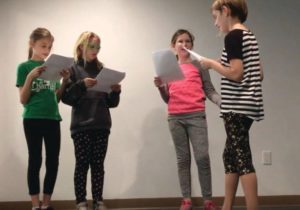 As schools kept cutting funds for the arts, "Mr. Lu" Alatorre retired from 40-years in  television production. He and wife Michelle, wanted to "give back" to the arts, which he had set aside for his career.
They have created a place where performers can have fun while unleashing their  inner creativity.
Celebrating an anniversary in June at 7525 Blind Pass Rd. in St. Pete Beach, their Mission Statement is simply: Providing opportunities, quality instruction, and hands-on training for performers of all ages so they may develop their inner creativity and gain appreciation for the arts.
Three MAJOR items differentiate the Academy of Performance Arts philosophy from  other such schools:
The Academy offers ALL of the Arts, to ALL Ages, All in One Place!
The Academy features LIVE outdoor public performances in addition to "in-house" productions.
Performances are for FUN, not competition. With 6 studios featuring Dance, Art, Acting, Tutoring and 2 Music Studios, a variety of the arts can be conducted all at the same time… all day long.
Students from the Academy performed at the Fish Broil in Horan Park in November,  on the streets of Gulfport at the Holiday Hoopla in December, in March at the Pass-A-Grille Island Festival and in April at the SouthPasadena Block Party. They will be performing several shows during the summer, beginning Saturday, May 20 in the Bandshell in Bay View Park on Sunset Dr.,South Pasadena.
Spring, Summer & Holiday Camps provide great opportunities for young performers to find inner creativity while making lasting friendships. Summer camps start May 30. Teen Theater Workshops are planned for Tues. & Thurs. 4 – 7pm for most June and/or July, with performances Fridays, June 30 & July 28 at 6pm.
Dance, Art, Acting & Music evening classes continue all summer. The Academy aims for teamwork and fun while fulfilling performers dreams, drive and ambition, rather than at competition.  While other studios may boast about their awards, trophies and medals, the Academy boasts only of bringing out the best in their performers.
Questions? Visit www.academyofperformancearts.com  for information about the Academy's summer camps, various dance, music singing, art, and acting lessons & watch videos of outdoor performances. If the website doesn't answer them, call (727) 350-4644.
http://paradisenewsfl.info/wp-content/uploads/2017/05/kids-art-camp.jpg
367
657
paradisenewsfl@gmail.com
http://paradisenewsfl.info/wp-content/uploads/2016/10/pn-red-web-header.jpg
paradisenewsfl@gmail.com
2017-05-04 17:28:35
2017-05-04 17:28:35
Academy of Performance Arts - Off To A Great Start