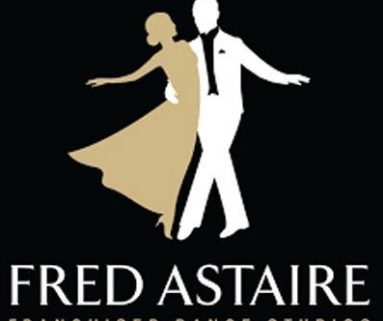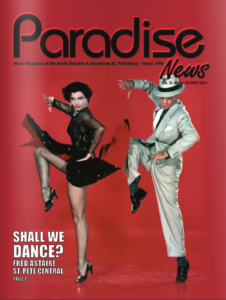 Even before there was "Dancing with the Stars" and "So you think you can dance", dance was a hot topic in American Culture. Ballroom dancing has existed since the 16th Century, but really never arrived in America until the 20th Century.  In 1917 Fred and Adele Astaire began dazzling audiences with their dancing routine.
The duo was cast in "Lady be Good" and  "Funny Face", both critically acclaimed. By the 1930's Fred Astaire was paired with Ginger Rogers, and the duo danced their way through 10 most famous Hollywood musicals of all times. Mr. Astaire wanted to establish a chain of dance studios under his name, and in 1947 a great dance heritage began when Mr. Fred co-founded our company.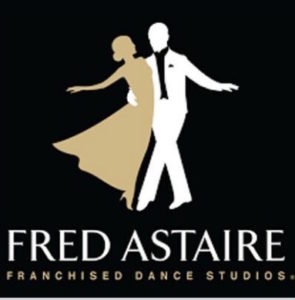 Today, numerous Fred Astaire Franchised Dance Studios located through North America, are required to maintain the highest standards of excellence, and we are proud to be one of them!
Conveniently located in St Petersburg, Florida, we provide the community with highly trained, certified dance instructors and the finest establishment that offer a comfortable environment for learning.
Dancing isn't just about the steps and the music. It's a perfect combination of physical activity, social interaction & mental stimulation. Anybody can learn to dance! Our easy 3-way system of teaching ensures thorough learning process, all while keeping it fun!  Whether you are a single person looking for a fun hobby or a couple that wants to rekindle the romance, we are the dance studio for you!
Ballroom Dancing benefits the Mind, Body & Spirit! It improves your health and fitness, reduces stress,  enhances memory, increases self-confidence and a sense of well-being!
You can learn dancing today, No experience or Partner needed!
CALL TODAY & SCHEDULE  YOUR FREE INTRODUCTORY LESSON… 727- 347-7700
Fred Astaire | Franchised Dance Studio | 7019 Central Ave., St. Petersburg, Fl | Fredastaire.com/st-petersburg-central
http://paradisenewsfl.info/wp-content/uploads/2016/10/fred-astaire-dance-studio.jpg
390
383
paradisenewsfl@gmail.com
http://paradisenewsfl.info/wp-content/uploads/2016/10/pn-red-web-header.jpg
paradisenewsfl@gmail.com
2016-10-03 19:48:22
2016-10-04 21:57:58
Cover Story: Building Confidence for 70 Years!