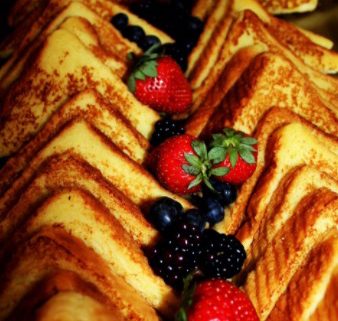 In our family, we like to run the Turkey Trot on Thanksgiving morning or volunteer to help feed those in need. Giving back is the reason for the season and a good way to say thank you to our community.
For those with little time to prepare or hosting visitors, why not create a feast with the help of local restaurants, grocers, liquor stores and specialty shops. Pick up olives and cheeses at Earth Fare, centerpieces at Lou's Florist and desserts from Sweet IRB.  Every good hostess has a secret posse, and here's a curated guide to some of our secrets. (Be sure to call ahead and reserve your items/dinner, or shop early!)
Décor:
If you're crafty, the Dollar Store and Michael's can help you decorate like Martha Stewart. Lou's Florist can help you do the rest, and if you need a hostess gift, they've got great ideas as do many of the boutiques on Corey Ave. and John's Pass.
In the mood?
The party elves at Publix had some easy peasy tips for making your home festive.
Wrap autumn-color ribbon around the necks of wine bottles.

Fill wire baskets with fresh flowers and produce.

Nestle pieces of cardstock with guests' names atop pinecones for simple place cards.

Start a tabletop memory cloth. Set the holiday table with a white cotton cloth and jars of fabric markers. Then encourage guests to create personal place settings before the meal, signing their names, drawing pictures or writing messages to enjoy every year.

Thanks with a twist. Have each person write something they're thankful for on a slip of paper and sign their name on the other side. Wrap the slips in crescent-roll dough and bake. At the table ask everybody to share the message inside their rolls.
Pick Up & Serve:
Whole Foods, Trader Joe's, Winn Dixie and Fresh Market offer holiday appetizers, Thanksgiving desserts and pies, gourmet cheeses, dips and tasty delights for keeping the football crowd munching till the Big Event. Earth Fare: If you like your turkey with no antibiotics or hormones, then this is the place to order your classic turkey dinner or everything but the bird (traditional stuffing, simple mashed potatoes, rosemary and roaster garlic green beans, all natural turkey gravy and fresh cranberry sauce or a vegan holiday dinner.
Publix:  
In addition to dozens of spectacular catered platters, Publix carries two different turkey dinners. Each dinner comes with dressing, mashed potatoes, gravy, marshmallow delight, and cranberry-orange relish. The sides serve 4-6 people. The regular turkey dinner includes a 10-12 pound turkey with one container of each side and the large turkey dinner includes a 16-18 pound turkey with two containers of each side.
Desserts:  
Order your pecan or pumpkin pies from The Village Inn or Sweet IRB Bakery now,
or go hog wild with French Silk or coconut cream dream.  We also like Astoria, St. Pete Bakery and The Pie Factory. Corey Market is sure to offer some delicacies right before Thanksgiving.
Dining Out:
From downtown St. Pete to the South Beaches, hotels and restaurants offer memorable meals AND do the dishes.  There are inexpensive alternatives such as Cody's, The Waffle House, Boston Market and Village Inn, and a picnic at the beach with turkey sandwiches and all the fixings (or maybe dinner to go from The Roost) makes for a beautiful Gulf outing.
Downtown, we like…
400 Beach, 400 Beach Dr. NE, St. Petersburg,

(727) 896-2400

,

www.

400beach

seafood.com




• Parkshore Grill, 300 Beach Dr. NE, St. Petersburg, (727) 896-9463,  

www.

parkshoregrill

.com




• The Birchwood,

340 Beach Dr. NE, St. Petersburg,

(727) 896-1080

,

www.

thebirchwood

.com

Sea Salt, 183 2nd Ave N, St. Petersburg,

(727) 873-7964

,

seasaltstpete.com

Bella Brava, 204 Beach Dr. NE, St. Petersburg,

(727) 895-5515

,

bellabrava.com
At the beach, here are some of our favorite Thanksgiving celebrations without the clean-up. (Check to see if your favorite restaurant is doing something special; not everyone had their menus ready!)
Bilmar Beach Resort:
Enjoy a Thanksgiving Dinner buffet at the resort or opt out of  Tom Turkey for a seafood dinner, key lime pie and Gulf vista at Sloppy Joe's. Located at 10650 Gulf Blvd., Treasure Island (727) 367-1600 sloppyjoesonthebeach.com
The Loew's Don Cesar:  
Enjoy a holiday lunch or dinner at the Sea Porch or Maritana Grille's Thanksgiving Tasting Menu, accented with an extensive wine list, first-class service, and a stunning setting graced by dazzling salt water aquariums.  The King Charles Brunch Buffet, followed by a walk at the beach, is always popular. Located at 3400 Gulf Blvd, St Pete Beach, FL 33706 (727) 360-1881 www.loewshotels.com/don-cesar/dining/restaurant



Hurricane's Seafood Restaurant:  
With a superb view of the Gulf of Mexico, you dine downstairs on a turkey dinner or enjoy the Thanksgiving Day buffet of a cold bar (tortellini pasta and spinach salads, cheese tray, fruit platter), a raw seafood bar (snow crab, peel and eat shrimp, oysters), turkey and prime rib carving stations, non-turkey entrees (chicken curry, baked flounder, shrimp a la vodka), sides and desserts. Located at 809 Gulf Way, St. Pete Beach, (727) 360-9558  thehurricane.com
Middle Grounds Grill:
Serving both its regular menu and some special Thanksgiving favorites, this classy restaurant and spectacular wine/martini list makes every occasion festive. Located at 10925 Gulf Blvd., Treasure Island, 727.360.4253 places.singleplatform.com
The Pearl:
Serving a traditional turkey dinner from noon – 8 pm with all the trimmings for only $22. Includes house salad, turkey, Chef Karim's special stuffing, giblet gravy, yams, mashed potatoes, green bean casserole and cranberry relish. The Pearl's regular menu will also be available including Lamb or Sea Bass Tagine. Located at 163 107th Ave., Treasure Island, 727.360.9151 www.thepearlfinedining.com
Sirata Hotel:
Bring your family and friends to the Majestic Ballroom for a Thanksgiving buffet 11 am – 5 pm, serving Tropical Fruit and Cheese, Spicy U-Peel Shrimp and Clams, Florida Smoked Fish Dip, Roasted Corn & Crab Bisque, salads, Honey Baked Ham with Spiced Rum and Pineapple Glaze, Baked Sweet Potato with Pecans, Classic Green Bean Casserole, Roasted Tom Turkey with Southern Style Cornbread Stuffing, Carved Slow Roasted Baron of Beef, Pan Seared Salmon with Fresh Dill Sauce, Wild Rice & Toasted Pecan Pilaf, veggies, country breads and holiday desserts. Located at 5300 Gulf Blvd, St. Petersburg,  (727) 897-5200  www.sirata.com
Tradewinds Island Grand:
Enjoy a massive buffet from 11 am – 3 pm in the Grand Palm Collonade and Ballroom. In addition to the pulled BBQ turkey sliders, turkey sage sausage, turkey curry with basmati rice and Cajun turkey bacon, the carvery features traditional turkey and prime rib.  Soups, salads, a breakfast and omelet bar, grilled vegetables, house-smoked seafood, poached salmon, a pasta bar, non-turkey entrees (lavender salmon, grilled chicken breast with wild mushrooms, bourbon and cane syrup glazed ham), sides and desserts including my fave, a chocolate fountain and petit fours. 5500 Gulf Blvd, St Pete Beach, (727) 367-6461 www.tradewindsresort.com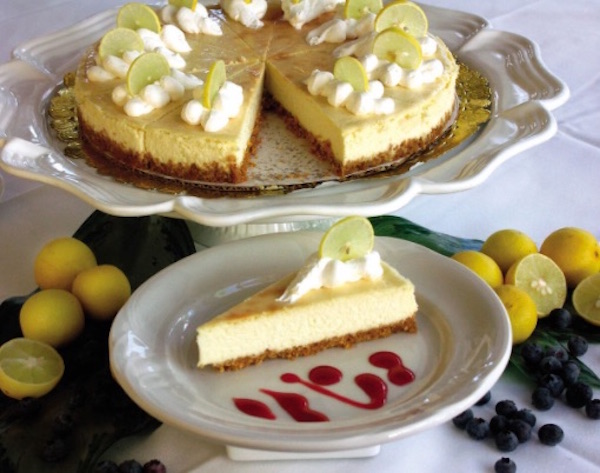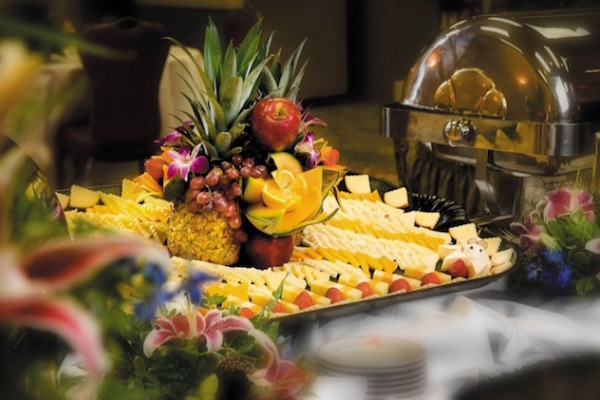 La Cote Basque Winehouse:
Serving both their awesome early and regular French and Continental menus and their very popular $18 Traditional Thanksgiving Dinner, this cozy hideaway makes the holiday feel like you're dining and celebrating the holiday at Grandma's house. Located ablock north of the Casino in Gulfport for 40 years, tell them when you call that Paradise NEWS sent you to get the best table available. For Thanksgiving dinner to go, call ahead or stop in after 4 PM. Located at 3104 Beach Blvd. S. Gulfport Fl., 33707  (727) 321-6888  www.lacotebasquewinehouse.com
Happy Thanksgiving to All!
Story by Nanette Wiser
http://paradisenewsfl.info/wp-content/uploads/2016/11/tradewinds-french-toast.jpg
403
338
paradisenewsfl@gmail.com
http://paradisenewsfl.info/wp-content/uploads/2016/10/pn-red-web-header.jpg
paradisenewsfl@gmail.com
2016-11-02 06:44:32
2016-11-02 06:44:32
Thanksgiving Feasts Made Easy