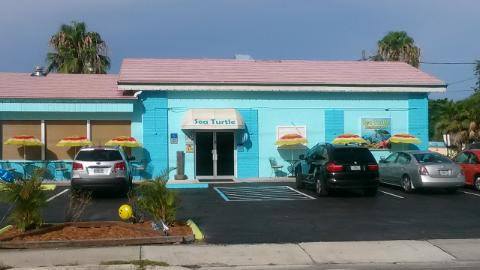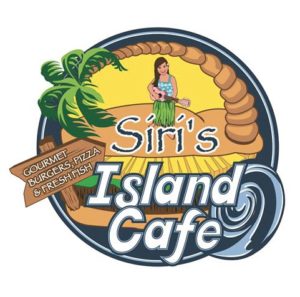 Change is one of the few constants in dining out on the south beaches.
In the past few months we have seen a continuing evolution in the options available for dining out with both new & established venues evolving to offer so much more than the beach and bar fare that was more the rule than the exception on the barrier islands for years. Several of our cover stories this year have had to do with the evolving dining and beverage choices on our islands and the trend is by no means over. Regular readers may notice some repetition, however, February and March are the height of our tourist season so new readers are involved too. There is a sidebar on the following page with the addresses, hours (where provided), phone numbers and websites for more information.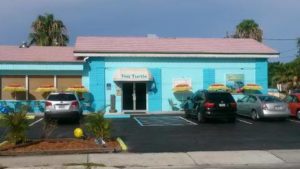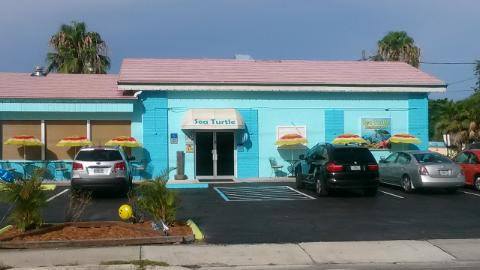 The current round of changes began when Madeleina Cottage abandoned their five-year-old extravagant lease hold improvements on Corey Ave. to reopen just south of Dolphin Village as the Sea Turtle, where they are reportedly doing somewhat better.
That allowed our cover subject this month, Ruthie Buxbaum's highly successful Chill to move 1½ blocks east, after a quick but substantial renovation was completed this summer. The renovations opened the place up in several ways, making it very practical for outdoor as well as indoor service and adding a wonderful kitchen and a great bar in the center. The beautiful wooden bar is now visible from the sidewalk and one of the dining rooms is open air.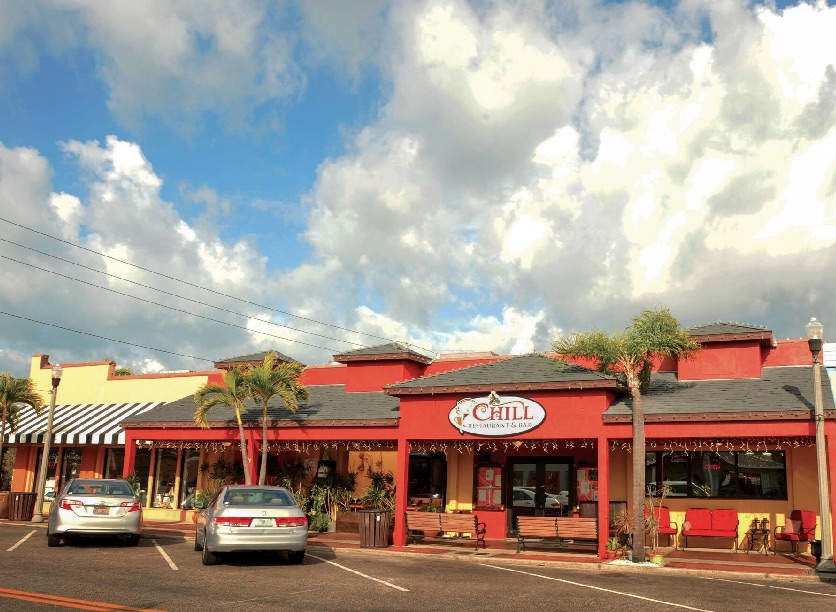 Across the street from the new Chill, while our seasonal residents were away this summer, Chef Jackie expanded Jackie's Bistro & Jazz Club, opening an adjacent  Martuni Lounge" and has just launched yet another new venture three store fronts away, called  Tapz & Tapaz with more craft beers on tap than anywhere else I know of in the Tampa Bay area, and a great menu of small plates for $7 or less.
Meanwhile Craig Munroe, who had opened  A Slice of New York just west of the old Chill in the prior German Baker Boy location, is readying to open The Pit where Chill used to be. "Barbeque, Blues and high end Mixology are three things that are non-existent on this beach, and the Pit will feature all three, adding another new element to dining on the island," says Craig, whose A Slice of New York has become an almost instant sensation with an interesting menu offered 17 hours daily 7 days a week for eat-in, takeout and DELIVERY until 4 in the morning. We love the meatballs, and the crispy thin crusted New York style pizza, especially the specialty pies like the Barbeque Chicken Pizza. 
On 75th Ave., Siri's Beachside has taken over where Max and Sam's and The Riviera Club used to be. Famous for their pizzas and burgers in Gulfport, the beach branch's menu also includes dinners and all of it is offered for delivery. Judging by spaces in adjacent parking lots, the dine-in and Karaoke plan has not yet taken wing there. Could be a great place to keep in mind when your favorite restaurant is mobbed later this month. There is plenty of parking within a block's walk, including two spots with free electric car fast-chargers behind SPB City Hall.
Parking has been a constraint for the wonderful new Verducci's Italian Market in the area that is becoming known as Little Italy on Blind Pass Rd. in St. Pete Beach, between 78th and 80th Avenues. The early bird/ happy hour crowd at their incredible restaurant next door starts to hog some of the prime market parking a little after four. Vinny has a solution, however, that will not only solve the current dilemma, but will allow them to serve breakfast, lunch and dinner there. Much as Mazarro's Italian Market on 22nd Ave. N. in town has arranged for additional parking up to two blocks away, Vinny has done the same.  "With 40 additional parking spaces now permitted for our use, we should have everything we need to be a complete success", says Vinny Fortunato of the Market's future.
Breakfast congestion on the weekends continues at the Frog Pond and Beverly's, although Chill and Jackie's are great alternatives just a block away. So are the awesome Italian Bakery and Deli- La Casa Del Pane, Barracuda's Deli, a great spot for fresh Cubans is now serving breakfast sandwiches, coffee and good home cooking six days a week for eat-in, take out and delivery.  
Heading south on Gulf Boulevard from The Pit on the left we encounter local philanthropist Beth Morean's first restaurant venture soon to open, a new venue featuring  'broasted chicken' and homemade side dishes where Dockside Dave's used to serve some of the best deep fried seafood on the beach.
The popular Café Luna closed last year &was reopened in late December by Tigran Khachaturyan,  whom you might have met as 'Tig' the bartender at the Madeleina Cottage or St. Petersburg Nights. His new restaurant, named Sola Bistro & Wine Bar, has garnered some excellent comments on Yelp in it's first few weeks. "We are all about fresh and unusual for beach dining," said Tig. "For example, we have rabbit on the menu, and we plan daily specials based on what is ripe and delicious at the local produce market today, so it is the freshest food you can get."
Another great spot is the Rumfish Grille at the TradeWinds' Guy Harvey Resort. I have generally found it quiet at breakfast time, allowing for seating close to the largest aquarium around, full of local species of fish. They have a huge, all-you-can-eat brunch starting around 10:30 on Sundays. Any other day and early on Sundays I enjoy their regular breakfast menu. Portions are generous. The Scottish salmon platter with an extra bagel and a couple nice slices of tomato makes a great meal for two, including a couple of excellent coffees for under $20. The scenery is really something, especially when you can't sit at the beach.
Across the street, Boulevard Burgers & Tap House has become a popular spot, especially for outdoor dining around the full liquor bar on the deck when the weather is nice. We found the inside seating quite pleasant in the recent cold snap.  The owner/proprietor, Charlie has been introducing a Sunday Jazz Brunch 9-2 to a crowd that prefers being served at their tables rather than standing in lines. They may also like music, Charlie's favorite Jazz trio entertains 10 am-1 pm.Guests are invited to stay for the Sunday NFL Ticket.
Just north of Dolphin Village Shopping Center, the once popular Village Inn Pancake House is being prepared for its next life as Selene. The owner is quoted online  "Selene is inspired by two generations of genuine aficionados of food and drink. Our aim and our family's ethos is to inspire our customers into creating an environment of 'home'. " The Skiadiotis family has been in business for 40+ years, and feeding St. Pete Beach at 'Skidders' for 24+ years.  "We are dedicated to excellent service and quality ingredients (always from scratch). We are excited to open the doors of our newest upscale concept, Selene Restaurant."
Next to Gigi's, where La Casa Del Pane moved from, Savory hardly got breakfast and lunch off the ground before they merged with Monarca's Authentic Mexican Cuisine from Cape Coral. They had planned a new location elsewhere that fell through and moved in with Savory in record time. Reports are that the food and service are just like you would get in Mexico, but most of the time you can drink the water. Beer and wine are available, but if you want harder liquor with your Mexican food go to Agave in St. Pete Beach or the VIP in Treasure Island. 
Continuing south, the new Zamora Hotel houses Castile, which was the subject of an excellent review in last month's Paradise NEWS. A new chef, Louis Scaramuzzi brings his own flavor to the fore while maintaining the best of his award-winning predecessor, Ted Dorsey.
Story by Peter A. Roos
http://paradisenewsfl.info/wp-content/uploads/2016/08/seaturtle-restaurant.jpg
270
480
paradisenewsfl@gmail.com
http://paradisenewsfl.info/wp-content/uploads/2016/10/pn-red-web-header.jpg
paradisenewsfl@gmail.com
2016-08-01 23:43:49
2016-08-01 23:43:49
What's Cooking on the Beaches?