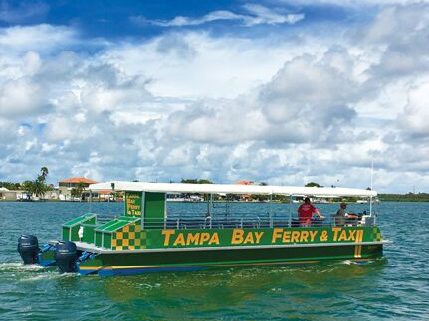 Check out news about your community, including holiday safety tips! (Compiled by Nanette Wiser)
HOLIDAY PACKAGE SAFETY: Are you cybershopping? If so, make sure you protect your gifts from package thieves.
Take advantage of home delivery services. UPS has the UPS My Choice service. If you sign up for a free membership, you can get delivery alerts, sign for a package online, and even ask that you hold a package at a UPS facility instead of having it delivered to your home. For additional money, you can get it delivered to another address.

FedEx has a similar program with Delivery Manager.

USPS has the Package Intercept program. For a fee they will hold the package for pickup or you can have it sent to another address.

Have a security camera on your porch. This will help if your package is stolen so that police can catch the thief. Plus, if the package is damaged, you can use it as evidence against insurance.

Use signature confirmation. This way the package is not left out in the open because a signature is needed.

If a package is stolen, file a police report first, then contact your carriers. If you bought through Amazon, contact them as well.
GULFPORT
FOOD FOR THOUGHT: Organizers of the first annual October Gulfport Chef's Table recently presented a check for proceeds from the event to charitable recipient CASA (Community Action Stops Abuse).  Additional proceeds from the event were distributed to CASA at a later date for a total donation of $8,569.75.  Proceeds from the event were doubled by matching funds from the Sonia Raymund Foundation's matching grant program.  CASA provides support and services for women, men and families living with or recovering from abuse.  
Restaurants participating were

Backfin Blue Cafe, Boca Bay Grille, Isabelle's at The Historic Peninsula Inn, Mangia Gourmet, Neptune Grill, O'Maddy's Bar & Grille, Pia's Trattoria

and

Smokin' J's Real Texas BBQ

.  Tables were assembled end-to-end to accommodate diners, with décor assembled by each restaurant for its own section of seating with fine dining details including white tablecloths, china, glassware and full table service.

The event was sponsored by the participating Gulfport restaurants, the

City of Gulfport, the Gulfport Merchants Association, J.J. Taylor, Olympus Printing, Republic National Distribution Company

and

Superior Auto Body

.
GULFPORT MERCHANTS AWARD GRANTS:  Members of the Board of Directors of the Gulfport Merchants Association (GMA) presented checks to representatives of two local non-profit organizations, CASA (Community Action Stops Abuse) and the Sonia Plotnick Health Fund, on December 7th.  CASA provides services to women and families who are recovering from abusive environments.  The Sonia Plotnick Health Fund provides grants to women in need of health services.  Each organization received a grant of $2375.  The recipients were among four groups awarded community grants funded with a portion of proceeds from 2015 GMA-sponsored  "Gecko events, " including the annual Gecko Fest, Gecko Ball and Gecko Crawl.  The GMA offers the community grants each year to non-profit organizations which are located in Gulfport or include Gulfport in their area of service.  Grants were awarded earlier in the year to the Circle of Friends of the Gulfport Public Library and the Daystar Life Center.  Grants totaling $7750 have been awarded in 2015.
PARTY HEARTY: The beautiful, historic Gulfport Casino hosts swing, Latin and ballroom dance classes and is a popular venue for weddings, proms and the annual Gecko Ball. The facility can accommodate events for activities for 50 – 750 with a dining capacity of 400. 727-893-1070.
MADEIRA BEACH
99 BOTTLES OF BEER IN THE WALL:  Mad Beach Craft Brewing Company just released their first bottled beer in late November. In anticipation of their first bottle release, co-owner & founder Matthew Powers reached out to local celebrity Tattoo artist, TJ Hal of Foolish Pride, to design the artwork for the bottle. Once the final product  was in hand Matthew, was so inspired he decided to commemorate the moment by having  TJ ink the masterpiece on his arm for all of eternity. www.madbeachbrewing.com
MARKET TIME: The Mid-Week Madeira Beach Open Air Market (Wednesday 9 am – 2 pm) and the Indian Shores Sunday Morning Market (9 am – 1 pm) reopened this month and run weekly through May 2017.  The Markets host local Vendors who offer everything from produce to fine art.  Both Markets are beach close, free of charge and family friendly. Leashed pets are welcome. New vendors welcome.  www.TheBeachMarkets.com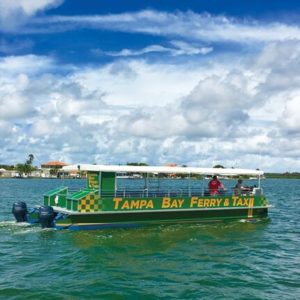 WATER TAXI:The new Tampa Bay ferry and taxi by Hubbard's Marina has started inside Upper Boca Ciega Bay! This new ferry boat takes guests to Madeira Beach, Treasure Island and Western St. Petersburg. It currently runs on Fridays and Saturdays four times daily at 10am, 1pm, 4pm and 7pm and will be expanded in November to Sundays (and reduce Friday's service to the afternoons at 4 pm and 7 pm). For a full route map, schedule, fares and to buy tickets check out tampabayferry.com
PINELLAS COUNTY
STAYCATION: Visit St. Pete/Clearwater is running a campaign until the end of the year encouraging people to use their remaining vacation days here in St. Pete/Clearwater.
AMBULANCE PROGRAM: Pinellas County offers the Sunstar FirstCare Ambulance Membership Program to assist residents with the out-of-pocket expenses associated with ambulance transportation. Enrollment begins Dec. 1, for coverage Jan 1, 2017-2018. It is not an insurance plan.
It is a Pinellas County government program that works with an individual's insurance company to cover 100 percent of eligible expenses associated with deductibles & co-payments. The membership plan will also cover 50 percent of the cost for any trips denied by the insurance company. It is estimated that the average cost of a single transport is $707. Annual membership fees are $63 for an individual and $98 for a family.
Uninsured plan members receive a 20 percent discount on ambulance transportation services, an average savings of $140 per transport. The family plan covers those related by blood, marriage or adoption who reside in the same household. Information, or sign up, call (727) 582-2008 X3 or visit pinellascounty.org/firstcare
ECKERD COLLEGE: Eckerd College offers myriad of activities and programs as a service to the community.  All events are held on the Eckerd College campus and are free and open to the public, unless otherwise stated. Eckerd College is located at 4200 54th Ave. S in St. Petersburg. Programs and events are subject to change. For more information, email events@eckerd.edu, visit eckerd.edu/events or call 727.864.7979. To see the  entire International Cinema series at Eckerd College offerings, visit eckerd.edu/international-cinema.
BOARD OF COUNTY COMMISSIONERS UPDATE: Commissioner Janet Long will become Chairman in 2017 and Commissioner Kenneth Welch will become Vice Chairman.
SHERIFF DEPARTMENT SAFETY TIPS: (1) Leave at least one light on inside and out when you are away on a trip. (2) Do not give out personal information by phone or on internet. (3)When making a purchase online, make sure the site is secure before giving out your credit card number.  (4) Use a peephole, ifpossible; do-not open the door to strangers, unexpected repair people or those with deliveries; always ask for credentials.
PINELLAS PARK
ARTIST HAVENS: Pinellas Park transforms a once blighted urban area of the city into an eclectic arts village with affordable studio space and housing for working artists and entrepreneurs from bookstores to bakeshops, even Wordier Than Thou events. Art Walk is the 4th Saturday of every month at Pinellas Park Arts Village, 5600 Park Blvd.  http://bit.ly/2eaHNi6
REDINGTON BEACH, REDINGTON SHORES
HOLIDAY HOME CONTEST & PARADE: On Dec. 8, Redington Shores residents compete to show off their Christmas decorating style at this community contest. If you want to participate, call 727-397-5538. http://townofredingtonshores.com/event/holiday-home-decorating-contest/  On Dec. 17, enjoy the annual Santa parade from 2- 2:30 pm.
SOUTH PASADENA
NEW BUSINESS ASSOCIATION: The New South Pasadena Civic Association is preparing a brochure as a marketing tool to recruit new members and local businesses. If you join now through December 31, 2016 the annual fee is $10.00 per member. This amount will cover membership through December 31, 2017! Effective January 1, 2017, the annual fee will be $15.00 per member and $25.00 per couple through December 31, 2017. If you are interested in joining, contact Donna Pietarinen  d.pietarinen@gmail.com.
CITY HALL OPEN HOUSE: Make merry and meet your neighbors Dec. 9 4-6pm City Commission and staff will hold an open house with refreshments and Santa.    
ST.PETE BEACH
GOT AN ELECTION ITCH? St. Pete Beach residents interested in running in the March Election for Mayor or Commissioner in Districts 2 and 4 can pick up candidate packets at City Hall December 1st – 9th.  
HONOR WALK BRICK CAMPAIGN at UPHAM BEACH: The 2016-2017 Brick Campaign has officially launched. Orders will be received from November 5, 2016 until March 17, 2017. Installation of the bricks will occur late spring early summer.  For more information call 727-363-9232 
GOT SEWAGE ISSUES? If you have a sewer problem, first call a plumber. If the plumber determines the sewer problem is city related, contact the Public Services Department during normal business hours at (727) 363-9243 and they will send out staff to investigate the problem.
PASSE-A-GRILLE WAY PROGRESS: St. Pete Beach Public Services Director holds weekly meetings  from 3 pm to 4 pm at the Warren Webster Building regarding the Pass-A-Grille Way reconstruction project. Community meetings will be held every first and third Thursdays of the month from 3-4 pm. FYI: Mike Clarke, Public Services Director at 363-9224 or e-mail him at mclarke@stpetebeach.org.
DOWNTOWN ST. PETE 
Don't miss the St. Petersburg Bowl– Tropicana Field on Dec. 26 @ 11 am. The 2016 St. Petersburg Bowl will match up the Atlantic Coast Conference (ACC) against the American Athletic Conference. The game, which is owned and operated by ESPN Events, a division of ESPN, will air nationally televised on ESPN. This year's game will mark the second time the St. Petersburg Bowl is in the ACC bowl rotation. NC State defeated UCF 34-27 in the 2014 edition of the game. The American will have a representative returning for the third consecutive year. http://www.stpetersburgbowl.com/st-petersburg-bowl-set-dec-26-kickoff/
Kahwa Coffee celebrated their 10th anniversary this year with their 10th store in Tampa Bay (four in Tampa, four in St. Pete and one in Sarasota). Owners Raphael and Sarah Perrier are baristas with a purpose, growing from their first store on the corner of 5th Ave and 2nd St. downtown. You can see them on HSN, find them at local restaurant and even get their heavenly brews online; wwwKahwaCoffee.com
The Independent reopened in downtown St. Pete with some of the best beers, wines, music and conversation in town. After the Dec. 3 grand opening party, Ballast Pt. Brewing beer celebration kicks off noon-close with a tasting of the rare coffee vanilla imperial porter and other brews.
Ciccio Restaurant Group's Better Byrd is a new chicken noshery, with classic and trendy chicken dishes to cluck about.
ThirstyFirst replaced Alvin's Lounge on First Ave. with the motto Come Thirsty, Leave Tipsy and the Prohibition-style lounge, cocktails and food are a big hit.
Old Chicago Pizza features deep dish pies, subs and salads for a taste of the windy city.
The  Vinoy Renaissance St. Petersburg Resort & Golf Club gets a facelift and is renovating the spa, fitness center, dining facilities and tennis courty. In January, they will break ground on a new marina and pool view restaurant on the Esplanade deck at the main resort.
Kozuba & Sons Craft Distillery in the Warehouse Arts District introduces Starkus Vodka, a barrel-aged vodka with hints of honey, oak spice and vanilla.
Largo-based artisan Pinellas Chocolates dark chocolate bars are all the rage and can be found at St. Pete Indie Market, Locate Market and Rollin Oats in St. Petersburg.
Downtown's Savory Spice Shop introduced a Spice Up Your Holidays Gift Guide and new St. Petersburg Snapper seasoning.
World Class ZO Skin Center by Zein Obagi MD is now open in downtown St. Pete (240 1st Ave. South) in the bottom floor of Dr. Christian Drehsen's Clinique of Plastic Surgery building. It is the first franchise and East Coast location of the Beverly-Hills based legendary products and services developed by skincare guru Dr. Obagi.
St. Petersburg Saturday Market is the place to nosh, from Brooklyn Knish to empanadas, French crepes to handmade pickles and fresh veggies, it's a fun way to start the weekend and listen to the live band du jour.
Hollander Hotel/Tap Room offers yoga Saturday morning poolside and indie music on Sundays. Saturday and Sunday, you can enjoy $5 Bloody Mary and mimosas and on Sun. $10 all you can eat breakfast special.
ST. PETERSBURG
CHURCH NEWS: The diocese announced recently that the Most Reverend Bishop Gregory L. Parkes has been named the as the new bishop of the Diocese of St. Petersburg. Parkes, who is succeeding the retiring Bishop Robert N. Lynch, was previously the Diocese of Pensacola-Tallahassee. Lynch has served as the head of the St. Petersburg diocese since 1996.
CLEAN UP YOUR ACT: The St. Petersburg City Council formally approved the city's commitment to transitioning to 100% clean, renewable energy on Monday, Nov. 21. St. Petersburg represents the first city in Florida and the 20th city in the country to make such a commitment. In a unanimous vote, the City Council Committee of the Whole allocated $250K of BP Oil Spill settlement funds to an "Integrated Sustainability Action Plan" (ISAP), which will chart a roadmap to 100% clean, renewable energy in Saint Petersburg. 
MAYOR KRISEMAN APPROVES NEW WASTEWATER IMPROVEMENT PLAN:   The new plan will increase the capacity of existing plants, line and seal targeted pipes and manholes, engineer enough redundancy in our system to sustain operations for two weeks should one of our three plants go offline or be otherwise rendered inoperable in a crisis situation, and operate totally within the rules and guidelines of the Florida Department of Environmental Protection, even during a crisis. Additional capacity through the complete reopening of the Albert Whitted Wastewater facility or other facility expansions remains under consideration. http://www.stpete.org/public_works/
WHAT DO YOU THINK? Citizens are invited to share ideas and suggestions regarding the future of the St. Petersburg Municipal Marina Master Plan, including replacement of the Central and South Yacht Basin Docks, during an open house/community meeting, on Dec. 6 5-8 pm at the Sunshine Center, 330 5th St. N. Citizens will have an opportunity to learn about current conditions at the Marina, hear an overview of the regional marina market and to offer suggestions and ideas on improvements to boating conditions and efficiency at the Marina, in keeping with the city's Downtown Waterfront Master Plan. Two other community meetings are planned, with dates to be announced later.
City officials are looking to the Marina Master Plan for much-needed updates of the Central and South Yacht Basin docks, which would eliminate higher maintenance costs related to an aging infrastructure and the ability to accommodate changes in popular boat sizes and styles over the last 50 years. Questions should be directed to Marina Manager Walt Miller at 727-893-7820 or Rick Hermann, Project Manager at 727-893-7852.
CLEARWATER & AROUND TAMPA BAY
TECH UPDATE: The Clearwater Tower, a 12-story building was bought for 8.4 million by Steve Anderson, CEO of marketing company Autoloop. He plans to relocate Autoloop to the downtown Clearwater office tower, which is already populated by several other Tampa Bay tech firms. Autoloop employs about 450 people in Clearwater.
FLORIDA COUNCIL of 100: The CEO for Florida Blue and GuideWell Mutual Holding Corp. will serve a two-year term as the chair for the Florida Council of 100 after being elected last week in Tampa.The Florida Council of 100 is a invitation-only organization of business, civic and academic leaders that advocates for business-driven public policy. It's members number about 120 and include many prominent Jacksonville business leaders including Haskell CEO Steve Halverson, who served as chairman from 2010 to 2012.
TIERRA VERDE
RATE UH-OH: Florida Public Service Commission on Tuesday approved nearly $558 million in water and wastewater rate increases for Utilities Inc. The new rates are intended to be temporary, to keep the company solvent pending further review of its finances and operating expenses by commission staff.
TREASURE ISLAND
SANTA'S MAILBOX: Thru Dec.  16, Santa will personally answer letters from all boys and girls who drop off or mail letters to his mailbox located in front of the Treasure Island City Hall at 120 108th Avenue. Santa's elves remind everyone to have a return address on their letters.
AN AFTERNOON at the NORTH POLE: On Dec. 17 from 1-3pm at the Treasure Island Community Center (Gulf Boulevard 106th Avenue), you can enjoy Santa Claus, live holiday shows, cookie decorating, making holiday arts & crafts projects, train rides, face painting, and enjoying interactive entertainers. Free.    
CLUB AT TREASURE ISLAND: Enjoy the Holiday Lighted Boat Parade and Celebration is scheduled Dec. 11 at The Club at Treasure Island (400 Treasure Island Causeway). The Holiday Celebration begins at 4:30pm with the Boat Parade leaving the Club at 6:20pm. Bring one unwrapped NEW TOY or provide a cash donation to the "Christmas Toy Shop of Pinellas" or "The Edward's Family Foundation" to the Recreation Department at City Hall or Treasure Bay on Paradise Boulevardby Friday, December 9th   to receive a family pass to watch the parade from a spectacular vantage point, and participate in the events at the Club.  Live entertainment, a visit by Santa and Mrs. Claus, cash bar and food will be served poolside.  For additional information, please call the Club at (727) 367-4511, ext. 236
WINTER CAMP: Recreational Camp for Children ages 5-12 years old runs Dec. 19-Dec. 30 8 am – 5 pm; closed Dec. 26. Activities will include games, sports, arts & crafts, movies and field trips. Registration is held at the Recreation Department (City Hall at 120 108th Avenue).  Registration forms are also on-line at www.mytreasureisland.com.  The fee for the camp is $25/day for Treasure Island residents and $30/day for non-residents of Treasure Island (discounted weekly rates are available).
http://paradisenewsfl.info/wp-content/uploads/2016/12/tampa-bay-ferry.jpg
430
429
paradisenewsfl@gmail.com
http://paradisenewsfl.info/wp-content/uploads/2016/10/pn-red-web-header.jpg
paradisenewsfl@gmail.com
2016-12-06 01:51:07
2016-12-16 18:36:13
Tidbits Dec. 2016