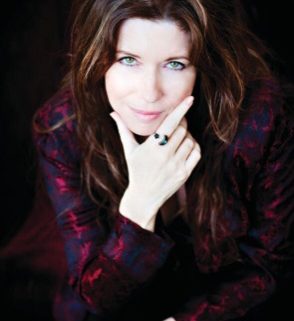 Spring is here with an action packed planetary lineup to start the season! The lunar cycle will peak with a Full Pink Moon in relationship sign Libra on the 11th. This full moon celebrates the abundance of flowers that comes with spring! You can be sure that a few surprises will be revealed or illuminated at this time. Venus retrograde until the 15th will also help us to go back and mend fall outs or let go of things and make peace with others now. This is true in all types of relationships. Venus gets help from communication planet Mercury as our little friend stations retrograde on April 9! Now is the time for all kinds of unfinished business to get your attention before you start anything new at all. Mercury in Taurus will especially focus on money matters for about a week (just in time for taxes) then move on to action oriented Aries giving us energy to RE- just about anything! Keep on releasing, reviewing, reconnecting and reworking so you will be ready to really spring forward next month!
The Sun enters practical, determined Taurus on April 19th grounding us and giving us the persistence to reach our goals; but allowing us to indulge a bit along the way! Two days later on the 21st, fiery Mars charges into Gemini leading us in as many directions as we want to go! A quick wit and restlessness for excitement keeps us motivated and active. This leads up to the next lunar cycle on the 26th when the New Moon in Taurus centers us, bringing focus on material needs and possessions. This new cycle has creative, magical influences that ask us to use our imagination and make the most of what we already have or can repurpose. Also, a strong need for some down time either alone or with those whose company we enjoy, will mean a lot to our peace of mind. Love and money planet Venus visits impulsive Aries on the 28th. A cheerful and positive outlook brings a more outgoing, social vibe; but, overwhelming others or being too aggressive will spoil the moment. 
ARIES: Relationships get attention as you reconnect and resolve unexpected issues. Take some time to relax on your own; rethink your position in life. New ways to earn are your focus later; discern priorities, get creative. Your charm and wit will go far now!
TAURUS: Workplace and wellness take the spotlight; as concerns surface, resolve and release where needed. Review you needs vs. wants. Reconnect to friends. The new lunar cycle puts the focus on you, your dreams, and how you can best achieve them.
GEMINI: Mend relationships with superiors; enhance status. Fun, creativity and dating are where the action is for you and a few surprises, too! Reconnect to friends. A new direction comes from inner exploration. Later, express yourself, take charge, move on. 
CANCER: Get away for some R&R if at all possible. Home projects and family issues get your full attention; with a demanding work schedule needing balance. Reconnect and review future plans. New energy fills social life; but you steal away when you can.
LEO: A financial blessing or resolution of issues is likely. Inner healing reflects in improved health. Travel and conversations are enlightening and liberating! Career, status, get reviewed; reworked in new direction. Socialize and dream of future plans. 
VIRGO: Healing relationships and attending to family duties come now. Then, your financial picture takes the spotlight as you review resources; reexamine values. Travel and education are areas of new interest. You will work hard to be promoted; rise up.
LIBRA: Health should start to improve as old habits are corrected. A strong focus on relationships puts you on center stage. Reconnect, resolve and get reacquainted! Your financial picture gets new life as you get creative; work to retain, replenish resources.
SCORPIO: Get back to love, romance, hobbies and fun that you have missed! Partners are open to discussions. Private affairs may come to light. Taking time for mental and physical health; break old habits. New energy in relationships bring pleasant results.
SAGITTARIUS: Spending time with family and home life is gratifying. Leave work early to enjoy kids and creative time. Friends, social events become your focus mid month. Later new wellness plans and workplace changes begin that may increase income.
CAPRICORN: Conversations are healing; a short trip pleasant. Career calls for your attention but home and family needs bring balance. A new energy puts love and fun time back on your calendar. Your month ends with work duties and home projects.
AQUARIUS: Make peace with others and finances, too! What do you value now? Your beliefs and general outlook on life comes to the forefront to be examined. Let go of old ways that no longer serve you. Talk things over. Home and family take on a new light.
PISCES: Pamper yourself; take me time now. Review spending mid month with focus on finances, resources; yours and others. Your intuition is strong; emotions intense. A new theme begins with communication, siblings. Short trips and daily life keep you busy.
http://paradisenewsfl.info/wp-content/uploads/2017/01/sarah-lyons-2017.jpg
447
294
paradisenewsfl@gmail.com
http://paradisenewsfl.info/wp-content/uploads/2016/10/pn-red-web-header.jpg
paradisenewsfl@gmail.com
2017-04-12 21:07:48
2017-04-12 21:07:48
Astrology April 2017