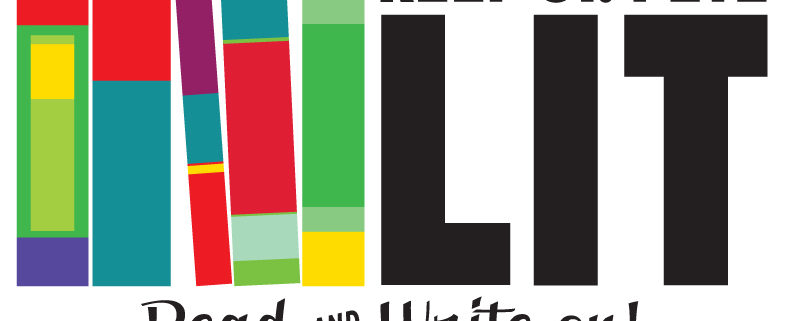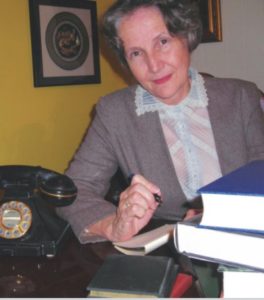 When you get far away from yourself, books show you the way back. Everything literary is in vogue, thanks to groups like Keeping St. Pete Lit, the Arts Alliance, the Morean's new bookstore, Mitzi Gordon's Blue Bird Book Bus and author appearances. In October, the Tampa Bay Times' annual Festival of Reading is a job, while University of Tampa and Eckerd College both feature annual author appearances.
EVENTS Olli, Eckerd College: So many great classes, from literature to film and poetry. www.eckerd.edu/oli
130 Years of Sherlock Holmes with instructor Rick Kistner; April 5, 9, 26 The Center at Palm Harbor; April 6, 20, 27 (Eckerd College)
Celebrating Florida Fiction with Author/Instructor Cathy Salustri Eckerd College-April 6; Palm Harbor-April 7
March 21, 2 pm Nan Colton is Agatha Christie:  This acclaimed performing artist in residence at the Museum of Fine Arts portrays best- selling novelist Agatha Christie at Pass-A-Grille Beach Community Church, 107 16thAve., St. Pete Beach;  727-360-5508or visit www.pagchurch.org
April 13 Coffee Talks with Nan Colton: Here, she portrays the legendary novelist Virginia Woolf as she sits for French painter Jacques Emile Blanche. www.fine-arts.org/coffeetalks
April 21-23 The Florida Antiquarian Book Fair: The oldest and largest antiquarian book fair in the Southeastern United States. Visitors will find books of every age and about every conceivable topic, in a wide range of price ranges. The event features books, maps, prints, ephemera, autographs and more. The book fair will be part of the third annual SunLit Festival, a celebration of literature. The Coliseum, 535 4th Ave N. downtown St. Pete
WRITERS GROUPS & COLLECTIVES Keep St. Pete Lit: Promotes the literary community past, present and future through arts, education and events with a literary twist, including writers classes, beach journaling, beginning blogging and more at the LitSpace in the Morean Arts Center and around the community. They've just launched Bookspace as well, a bookstore supported by donations that supports the organization.  www.Keepstpetelit.orgor email keepstpetelit.com
Studio@ 620 620 1st Avenue South, downtown St. Pete. Wordier Than Thou, an open mic for story-telling, share prose or just catch tales from area wordsmiths. A featured reader kicks off the night, followed by 10 minute open mic slots. In partnership with Keep St. Pete Lit there will also be a Poetry Open Mike with a featured poet and opportunity to read  7 – 9 pm, May 17, June 21, July 26, Aug. 23, Sept. 27 and Oct. 25
BAPWG:Paradise New's Feature writer, Steve Traiman, runs the Bay Area Professional Writer's Guild(BAPWG) meets on the 4thMonday (1 pm) Bardmoor Plaza Panera in Largo. The mission? To provide resources to students and new writers with an interest in a professional career; to further the education, expansion and appreciation of the arts within our community; and to serve and support our members to further their careers. They also host speakers who address various topics that support writing as a career. One of their members is Louise Harris and under her guidance, the group has published its first member anthology.
SINK or SWIM: How Overcoming Obstacles Makes Life Worth-while. Since its release last October on Amazon.com, the book has had hundreds of paid and free down-loads, and good sales of print copies. Louise always wanted to be a writer, publishing her first poem at age 12. She graduated from the University of MD College of Journalism and has published two novels, The 1776 Scroll and The 1776 Inn. FYI: www.BAPWG.org or email President Steve Traiman: traimancreativecopy@gmail.com
SUPPORT KIDS WHO READ
Weetime at Weedon and The Dali both have lovely programs. Good will is hosting a Bookworks Book Drive through March 15,supporting childhood literacy and giving kids free books Tampa Bay; just drop off your donation marked For BookWorks. Encourage your student to enter Fantastical Times, a writing contest for Tampa Bay high school students through Mar. 31 www.tampabay.com/nie/fantasticaltimes
Article by Nanette Wiser
http://paradisenewsfl.info/wp-content/uploads/2016/08/keep-st-pete-lit.jpeg
612
792
paradisenewsfl@gmail.com
http://paradisenewsfl.info/wp-content/uploads/2016/10/pn-red-web-header.jpg
paradisenewsfl@gmail.com
2017-03-03 03:54:07
2017-03-03 21:11:35
Bookworms