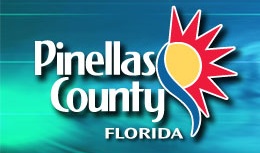 Pinellas County Consumer Protection (727) 464-6200
•    Pinellas County Consumer Protection is alerting residents of new robocall scam
•    If you receive a phone call asking "Can You Hear Me?" – hang up; do not say yes
•    Residents advised to not answer calls from unfamiliar numbers
The latest scam may sound like a commercial, but it's not. Pinellas County Consumer Protection is advising residents who receive a phone call asking "Can you hear me?" to hang up and not say yes.
The objective is to get the victim to respond to the question by saying "yes". That affirmative response is recorded and then used to authorize unwanted charges on a phone bill, utility bill or with a stolen credit card.
To add legitimacy to the transaction, the scammer may have already collected some personal information about the victim. When the victim disputes the charge, the scammer will validate the charge with the recording of the victim saying "yes," therefore approving the charge.
Remember: the question doesn't have to be "Can you hear me?" It can be any question that prompts a "yes" response. The best way to prevent becoming a victim of a telephone scam is to not answer calls from unfamiliar numbers. Residents are advised to hang up if they answer the call.
If you suspect you are a victim of this scam, here are some steps to take:
•    Check your credit card, phone or cable statements for unauthorized charges.
•    Dispute the unauthorized charges with your billing company.
•    If you have been told that you have been reported as approving the charge(s), request proof.
For more information, or to file a complaint, contact Pinellas County Consumer Protection at  (727) 464-6200 or visit www.pinellascounty.org/consumer.
http://paradisenewsfl.info/wp-content/uploads/2016/07/pinellascounty.jpg
153
260
paradisenewsfl@gmail.com
http://paradisenewsfl.info/wp-content/uploads/2016/10/pn-red-web-header.jpg
paradisenewsfl@gmail.com
2017-02-15 22:00:58
2017-02-15 22:00:58
Beware of the "Can You Hear Me?" Scam