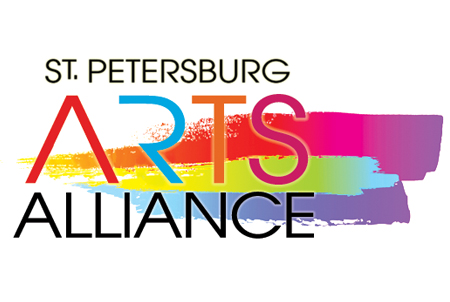 Saturday, January 9th, Ringling College Presents Nature in Glass from the Basch Collection, (photo below) which will deliver a stunning display of artworks from a selection of world renowned glass artists. The exhibition will consist of more than two dozen works exploring and reflecting on the natural world, showcased in the on-campus Basch Gallery. Basch Gallery, on the 1st floor of the Academic Center, 2363 Old Bradenton Rd, on the campus of the Ringling College of Art and Design.For more info, visit www.ringling.edu/galleries or call 941-359-7562.  Ringling Bros. and Barnum & Bailey Presents LEGENDS and unveils the unbelievable to children of all ages in an all-new show. Legendary circus artists from around the globe perform awe-inspiring feats of daring, spectacles of strength and thrills of wonder. Join us for an unforgettable family night of legendary proportions at Ringling Bros. and Barnum & Bailey Presents LEGENDS at AMALIE Arena from January 6-10. For more info and tickets, visit www.Ringling.com or call 813-301-2500. 
The New Music Conflagration, Inc., in conjunction with local sponsors, is proud to present the 1st Annual Florida International Toy Piano Festival, a celebration of the toy piano, which seeks to further the creation and performance of works for the instrument. This festival will take place January 8-10, and features five concerts across St. Petersburg, Tampa  and Pinellas Park; as well as three interactive public lectures and forums in St. Petersburg and Tampa. For more info, visit www.thenewmusicconflagration.org or call 813-618-7639.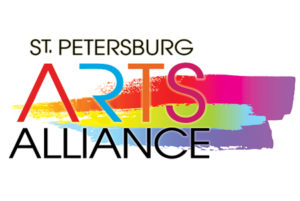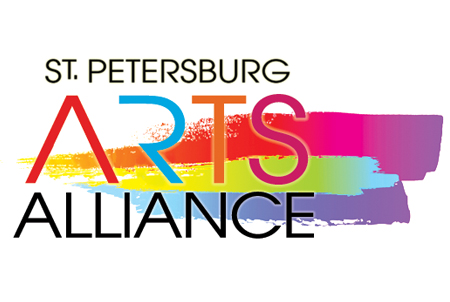 The St. Petersburg Arts Alliance is proud to announce that it has established an arts endowment fund at the Community Foundation of Tampa Bay to support St. Petersburg's arts and cultural non-profits. The Community Foundation of Tampa Bay and the Arts Alliance will seek gifts to the endowment fund.  The endowment will generate annual earnings that the City's Arts Advisory Committee may award to arts and cultural non-profits through the established grant award process. For more info, visit www.stpeteartsalliance.org, or call 727-518-5142. 
Newly-curated collection by artist legend, Peter Max's exquisite paintings will be on exhibition and available for acquisition in a presentation at SydEntel Galleries, Safety Harbor's premier fine art gallery. Peter Max will make two very special appearances at the gallery. Previews will begin Friday, January 15th with a Preview Party, 6-8pm, and two scheduled "Meet the Artist" receptions Friday, January 22nd, 6-9 pm & Saturday, January 23rd from 2-5 pm.  For more info, call 727-725-1808 or visit www.sydentelgalleries.com.
The 12th Annual Eckerd College Writers Conference: Writers in Paradise has announced the lineup of award-winning authors for its popular Evening Reading Series. The free series kicks off Saturday, January 16th with a reading by Gilbert King. Series closes January 23 with a reading and talk by New York Times best-selling author and Eckerd College graduate Dennis Lehane, co-founder of the conference. All readings are in Miller Auditorium at Eckerd College and begin at 8pm, followed immediately by author signings. The eight-day conference will run January 16-23 on the campus of Eckerd College, 4200 54th Ave S in St. Petersburg. For more info, visit www.eckerd.edu or call 727-867-1166. 
Nan Colton, critically acclaimed performing-artist-in-residence at the Museum of Fine Arts will portray Mrs. Thomas Edison at Pass-A-Grille Beach Community Church on Tuesday, January 26th at 2pm. The church is located at 107 16th Ave., St. Pete Beach. For more info, call 727-360-5508 or visit www.pagchurch.org.
St. Petersburg's Arts Alliance presents the Third Annual Muse Awards on Friday, January 29th at the Museum of Fine Arts, 255 Beach Dr. NE in St. Petersburg, at 7pm.  The St. Petersburg's third annual fundraising benefit for the arts will recognize the breadth and beauty of art and culture in our City of the Arts, and pay tribute to those that continue to inspire and guide St. Petersburg to its standing as an international arts destination. For more info, visit www.stpeteartsalliance.org or call 727-518-5142.  
Garden Club of St. Petersburg, 500 Sunset Dr. S in St. Petersburg, is offering some fun events during the month of January, including Creative Crafts: "Crystal Pendants" on Monday, January 4th at 10am. Following that event is "Artistic Crafts in the Flower Show" on Tuesday, January 12th at 1pm. There are also great events on January 14th, January 21st and January 28th. For more info on the Club's events this month, please visit www.gardenclubstpetersburg.org or call 727-381-8920. 
St. Petersburg College Heissler Organ Concert Series Presents Michael T. C. Hey on Friday, January 15th at 7:30pm. Michael Hey, assistant organist at St. Patrick's Cathedral, NYC and the "papal organist" during the Pope's recent visit to the US, makes his second appearance upon the Music Center stage of St. Petersburg College, 6605 5th Ave. N, St. Petersburg. For more info, call 727-341-4360 or visit www.spcollege.edu.
The winter offering from the St. Petersburg Opera Company will be Mozart's homage to the Turkish craze of the early 19th century, The Abduction from the Seraglio. The antics in the harem will be on February 5, 7, & 9, The Palladium Theatre, 253 5th Ave N, St. Petersburg. For more info and tickets, visit www.stpeteopera.org or call 727-823-2040.
St. Petersburg's "Royal Family" of 57 Queens and 401 Princesses continues the legacy at the 58th Annual Queen of Hearts Ball benefitting Clothes to Kids, Inc. PARC. This fantastic event will take place on Saturday, February 27th at Hilton St. Petersburg Carillon Park, 960 Carillon Dr. For reservations and more info, call 727-520-0286 or email Co55starr@aol.com.
http://paradisenewsfl.info/wp-content/uploads/2016/08/arts-alliance.jpg
302
450
paradisenewsfl@gmail.com
http://paradisenewsfl.info/wp-content/uploads/2016/10/pn-red-web-header.jpg
paradisenewsfl@gmail.com
2016-08-29 16:53:57
2016-08-29 16:53:57
Arts & Theater Tidbits January 2016