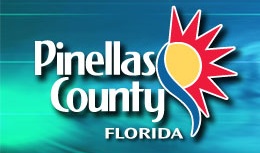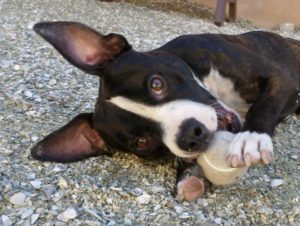 In a continuous effort to promote animal welfare, Pinellas County Animal Services is seeking volunteers to join the foster care team. The program, named PACK (Providing Affection, Care and Knowledge), requires a foster application and approval. All foster care parents are required to complete the volunteer orientation class and foster training held at the following dates:
•    March 4, 2017    (Noon – 2 p.m.)     Foster Orientation and Training
•    March 22, 2017     (5:30 – 7:30 p.m.)     Foster Orientation Training
Some of the animals that will benefit from the program include: puppies and kittens too young for adoption, and those recovering from surgery or illness.
Foster volunteers will work directly with the volunteer coordinator and the medical staff.
The foster care training will provide potential foster parents with basic animal cleaning and feeding tips, care specific to the animal(s) being fostered and the shelter's emergency procedures.
To be part of the foster care team, participants must possess:
•    Genuine concern for the welfare of the animals
•    Willingness to be compassionate to special needs animals
•    Commitment to follow all foster policies and directives as required by the volunteer coordinator
•    Transport foster animals to and from shelter during business hours
"Adoption cannot take place without temporary foster homes for our animals," said Doug Brightwell, director of Pinellas County Animal Services. "We partner with our residents to provide our animals with additional love and care outside of the shelter."
Contact the Volunteer Coordinator at (727) 582-2636 or sgroves@pinellascounty.org or fill out the application at www.pinellascounty.org/volunteer.
In 2016, Pinellas County Animal Services volunteers fostered 1,060 animals that needed additional time and care.
Pinellas County Animal Services is located at 12450 Ulmerton Road in Largo. Regular hours of operation are Monday to Friday from 9 a.m. – 6 p.m., with the adoption center closing at 5:30 p.m. Saturday hours are 9 a.m. – 1 p.m. and services include adoptions. Rabies vaccinations are administered on Thursdays from 1 – 4 p.m. The facility is closed on all Pinellas County holidays. For information on how to adopt, donate or volunteer, join Pinellas County Animal Services on Facebook. To learn more about the shelter, visit www.pinellascounty.org/animalservices or call (727) 582-2600.
http://paradisenewsfl.info/wp-content/uploads/2016/07/pinellascounty.jpg
153
260
paradisenewsfl@gmail.com
http://paradisenewsfl.info/wp-content/uploads/2016/10/pn-red-web-header.jpg
paradisenewsfl@gmail.com
2017-03-02 21:28:36
2017-03-02 21:28:36
Animal Services Needs Foster Care Families